3 Facts About The Facelifted 2018 Porsche Macan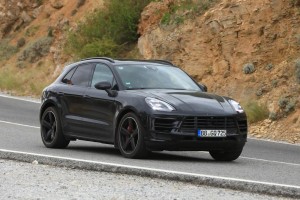 At the end of this year, the auto industry will welcome Porsche's all-new Cayenne, which, along with a coupe-styled Cayenne (said to be still under consideration despite the spy shots), is set to fire things up in the SUV segment.
The latest spy shots, however, revealed something else entirely—that the smaller Porsche Macan will have a facelift for 2018. It's three years old, after all, and is already due an upgrade.
1. Macan's Role in Porsche's Inner Circle
The Macan, which is one of Porsche's smallest offering on its lineup, was launched back in 2014. Since then, it became a core part of Porsche's range of vehicles, rapidly rising to become the company's best-selling car. By 2016, Porsche managed to deliver 237,778 cars globally, 95,642 of which were the Macan.
Rivaling against the likes of Jaguar F Pace and Alfa Romeo Stelvio, the Porsche Macan is pressured to keep itself fresh and up-to-date. The fact that 40 percent of Porsche's sales come from the Macan is even more reason for the brand to keep itself updated.
2. Lighter Facelift
Don't get your hopes up too much with the 2018 Macan because the facelift promises to be minimal. The spy shots have a light camouflage compared to others we have seen being tested.
The front of the test mule suggests that there are going to be new headlights and a wider grille. If you have seen the recent spy shots of the next-generation Cayenne, then you have seen a glimpse of what the new Macan will look like. Moving to the rear of the car, it's clear that Porsche will put on a new single LED strip that runs the width of the tailgate.
This is a design feature first seen on the latest Panamera. It will play a significant role in the brand's entire portfolio since it's going to be the newest trademark rear lighting signature.
3. Ready by 2018
Don't expect the new Macan to come to your dealers as early as this year. It will have to give way first to the Cayenne, whose likely debut will be before the year ends. Porsche will unwrap the new Macan in 2018.