3 Important Features Of The 2017 Seat Ibiza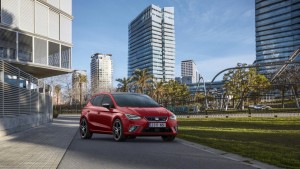 The fifth-generation Seat Ibiza had a lot of leaks in the past weeks. And since the internet has typically spoiled the surprise, the maker of the auto was forced to release the official pictures when the leaks were already widespread.
It's time we also take a look at the official photos of the car:
1. Subcompact
Do you remember the five-door Leon compact hatchback? The 2017 Seat Ibiza looks quite similar to that in terms of the platform used and the dimensions as well. This supermini is just like the subcompact version of the Leon. That's extremely shortsighted of the company, but competitors need to raise their A game.
The photos leaked were that of the Ibiza's high-end version. The LED headlights and the alloys look mighty fine on the high-end model. We bet that it will cost more to have those on the Ibiza.
When it comes to the rear end, that's where the comparisons between Leon and Ibiza end. The Ibiza has a double exhaust feature, which the Leon lacks.
2. Dimensions
The new Ibiza will be wider and the wheelbase will be longer by at least nine centimeters. That's all because there's a 355-liter trunk capacity somewhere in the interior. This is the same as the Golf 6, mind you.
When it comes to the interior, the infotainment system should be a blast thanks to the eight-inch display.
3. Powertrain
The high-end model will have a 1.4 TSI with 150 PS and 250 Nm of torque. If that's too much for you, there's the base model 1.0 TSI with an Eco version that produces 95 horsepower and paired with a five-speed manual.
The regular version, on the other hand, can come up with 115 horsepower and 200 Nm. The engine is paired with a six-speed manual transmission or the seven-speed DSG.
Official Photos
Check out the official photos of the 2017 Seat Ibiza below: