3 Important Things To Know About The All-New BMW 8 Series Coupe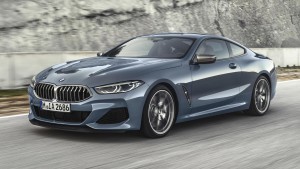 Finally, the Mercedes-Benz S-Class will have a tough competition ahead. The all-new BMW 8 Series coupe is expected to be released in the UK in November this year.
Exterior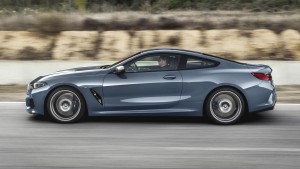 The BMW 8 Series is a sporty vehicle, but it has a flatter nose than what was shown in the concept car and the grilles are also smaller. The fender vents and the corner air intakes, which we expect to be a little more on the aggressive side, have been toned down, design-wise.
Moving to the side, the side skirts are more aggressive but it doesn't scream sports car to us. The mirrors and the headlights are bigger, but the taillights lost the 3D effect we have come to expect.
On the rear end, the new fascia contributed to that aggressive styling. Other notable changes are the revised license plates recess, the more attractive diffuser-like element, and the rectangular exhaust outlets.
Interior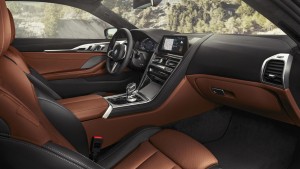 The cabin is as sporty as it can get. The tri-color design adds a touch of elegance to an already stunning BMW 8 Series. The instrument cluster is not the same as the one in the concept, seeing as it has more buttons than necessary. The seat design looks comfortable and will give the Mercedes a run for its money.
The BMW 8 Series uses a pair of digital displays to dominate its interior. The instrument cluster is 12.3 inches while the infotainment display that hovers over the center stack is 10.25 inches. The coupe comes standard with cruise control (with braking function), Collision and Pedestrian Warning with City Braking, Head-Up display to go with Active Park Distance Control, and Microsoft Office integration.
Powertrain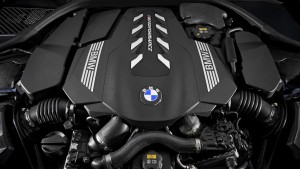 The BMW 8 Series coupe will come with 840d, a diesel-powered, inline-six toting powerhouse or the M850i with a 523-horsepower V-8. The M850i should be able to hit 62 mph in 3.7 seconds, thanks to its capacity to produce 553 pound-feet of torque. On the other hand, the diesel engine could produce 320 horsepower and 501 pound-feet of torque. It can hit 62 mph in 4.9 seconds.