3 Key Elements Of Ford's Return To Park Feature On The 2017 Ford Fusion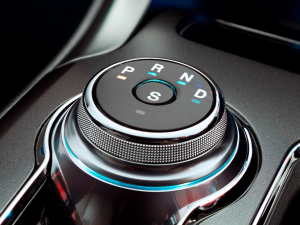 Ford engineered a new feature that will assist drivers and reduce the possibility for vehicle rollaways. Through this feature, a new rotary gear shift dial in the Fusion will engage a special software that can detect when the customer intends to exit the vehicle.
Called the "Return To Park," this feature will keep the drivers' peace of mind that their Fusions will park as intended, especially when they forget to put the gear to "P."
1. Return To Park Uses Vehicle's Sensors
To detect a driver's intention to park when he/she forgets to put the gear to "P," the fusion's Return To Park feature will use the vehicle's network of sensors to identify certain movements from the driver. These movements will be preprogrammed to the software that is connected to the gear shift.
This was accidentally discovered when Ford engineers were designing the new 2017 Fusion rotary gear shift dials. They realized that through the dials and by designing a special software, they can address the issue of rollaways that will reduce the potentials of accidents under certain conditions.
2. Return To Park Work Under Different Conditions
Designed to put your car into "park," this software uses a network of sensors that will keep your car safe from rollaways under these conditions: when you turn the vehicle off, when you open the door and your seatbelt is unlatched and the vehicle is stationary, and when the seatbelt is unlatched while the driver's door is open and the vehicle is on stop.
3. Return To Park Will Not Disrupt Normal, Day-To-Day Operations
There is no way the Return To Park feature can disrupt your normal everyday driving behavior. It is designed not to operate when it detects that the driver, with his seatbelt on, opened the door while the vehicle is moving. This usually happens to free a stuck coat tail or if the driver is inching into a parking space and wants to see the lane marks.
The Return To Park feature will be available on all 2017 Ford Fusion vehicles.