3 Main Features Of The Lexus LC That You Have To Know
In Spring 2017, the United States auto market will be treated to the Lexus LC, a 2+2 performance coupe that aims to be defined as both a premium vehicle and a luxurious lifestyle brand. It boasts of its innovative design, engineering, performance, and technology.
Here are its three main features according to Toyota USA Newsroom:
Design
The Lexus LC is based on the LF-LC Concept, which won EyesOn Design award when it was first revealed at the 2012 North American International Auto Show in Detroit. The engineers and design teams in Lexus worked together to bring a production-ready car with a new cabin and driver-focused cockpit that will surely be opening to passengers.
The LC maintained its low roof and hood lines from the LF-LC concept while accommodating a sport suspension and 21-inch forged alloy wheels. There are also new ultra-slim LED headlight units, chrome-plated moldings along the side of the glass roof, black-out finish on the roof, rear pillar and spoilers, and the iconic spindle grille design.
Interior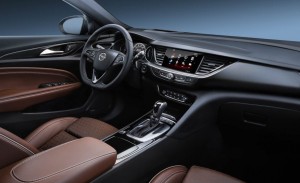 If you are impressed by the exterior, you'll even be more excited to know that such elegance is extended to the car's interior. The cabin area was designed to be extremely welcoming to the passengers. The driver's cockpit was laid out for an excellent seating position that can easily reach the dashboard controls. The driver also enjoys a low-seating position because of the low hood line and low-profile instrument panel.
There is generous legroom both for the driver and the passengers, making getting in and out of the LC a breeze. The control zone is located around the steering wheel, enabling the driver to access starter button, shift lever, paddle shifters, Drive Mode select, and steering wheel combination switches.
Powertrains
There are two powertrains available for the Lexus LC: the 3.5-liter V-6 full hybrid with multi-stage hybrid system and the normally-aspirated 5.0-liter V-8. The multi-stage hybrid system transforms the torque, power, and acceleration all the while maintaining the smoothness of drive and efficiency that Lexus is known for.
The V-8 gasoline engine, on the other hand, is paired with a 10-speed automatic transmission that can produce 471 horsepower. This is a first for a passenger car.