3 Main Features of the Tata Tamo Racemo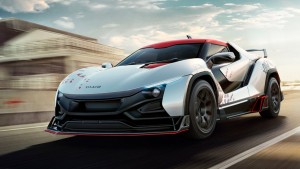 One sports car that caught the attention of the people at the 87th Geneva International Motor Show was the Tata Tamo Racemo. The vehicle is from Tata Motors, which is a giant multinational automotive manufacturing company based in Mumbai, India.
Here are the three main features of the vehicle based on a report:
1. Engine
The Tata Tamo Racemo is equipped with a 1.2-liter turbo-petrol three-cylinder engine. The unit is capable of producing up to 140 kW and 210 Nm of torque. The sports car has a rear-drive system and its power is distributed via a six-speed robotized manual transmission with paddle shifters.
The acceleration of the auto from zero to 100 km/h is just six seconds. Then its top speed is a little more than 200 km/h.
2. Design
The Tata Tamo Racemo gets its inspiration from the McLaren 720S. The doors of the sports car gets its appearance from the 720S. The angular styling of the auto was concocted at the Tata Motors Design Studio in Turin, Italy.
The engine of the Racemo is mounted at the middle. Its body uses an aluminum architecture. The performance of the car is further boosted by its set of 17-inch front and 18-inch rear wheels. The wheels are wrapped in 205/50 R17 and 235/45 R18 for the front and rear, respectively.
The source revealed that Tata is also considering a Racemo+ track-only variant. It is expected to have more extensive aerodynamic elements.
3. Tech
Tata boasts a technical alliance with Microsoft when it comes to the technology within the Racemo. Among the noticed tech inside the car are high-resolution screens as its infotainment system. Look forward to a series of cloud-based tech lacing the vehicle too.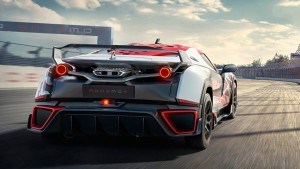 Release
There is no word yet about the specific schedule of the Tata Tamo Racemo's market release but its maker said that it will be available globally.