3 Things That Explain The Hype Behind The Ford Baby Bronco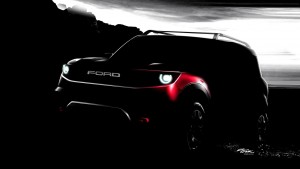 In March 2018, Ford revealed its two-year plan to release new models, a majority of which would be SUV crossovers. One of the biggest news is the hybrid version of the F-150 and the revival of the iconic Bronco. But that's not all because we are hearing reports that there would be a smaller sibling to the Bronco II or the "Baby Bronco."
Exterior
The rendering of the Baby Bronco showed that it will compete with the Jeep, particularly the Renegade. The first thing that will catch your eye is the boxy shape—from the front fascia down to the rear fascia (though that one isn't clear yet). There's a wide grille that runs between the headlamps and the big "Ford" lettering could clearly be seen.
Speaking of headlamps, the units are round and simple but features LED technology. The bumper looks very basic with a simple grille and possibly LED foglamps on each side. Thick cladding can also be seen on the fenders. Other features would be its tall ride height and the rack on the roof.
Interior
It's difficult to say how the Baby Bronco will look in the inside since Ford plans to reveal it in 2021. That's a lot of time for the company to introduce a new design language. That being said, the Baby Bronco should be able to give the Renegade a run for its money.
There should be ample seating for five adults. The Renegade has good legroom and headroom rating for the rear-seat passengers at 40.5 inches and 35.1 inches, respectively, so Ford should try to top that off. The company should also match the 45.3 cubic feet trunk of the Renegade.
Drivetrain
The Baby Bronco might have the same engine options as the Escape as it is slated just above the EcoSport. In the US, the Escape is being offered in three four-cylinder gasoline engines that can produce somewhere between 168 horsepower (for the base model) and 245 horsepower (for the top-of-the-line model).