3 Things That Make the Mercedes-Benz A-Class Sedan Stand Out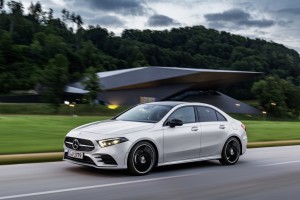 Americans can finally get their hands on the Mercedes-Benz A-Class Sedan for the 2019 model year. The US market hasn't been able to take advantage of the German brand's most affordable model for the longest time, but that's about to change with the arrival of the A-Class to American soil.
Exterior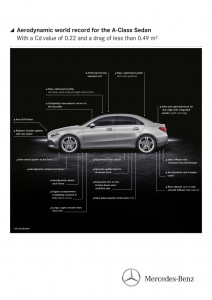 The 2019 Mercedes-Benz A-Class Sedan is basically a European-spec A-Class hatchback without the fifth door but with slightly updated standard equipment. It looks pretty much the same as the A-Class hatch, thanks to its triangular headlights that are on the A-Class and the CLS-Class.
Compared to the CLA-Class, which was the cheapest Mercedes model the US got, the A-Class Sedan is about three inches shorter in length though the wheelbase is 1.1-inch longer. It's 0.3 inches taller than the CLA-Class, which means a better headroom compared to the CLA-Class. Without counting the mirrors, both models are about 70 inches in width.
Interior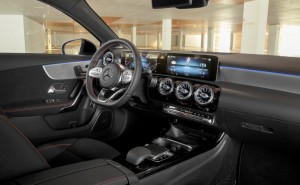 There's a wide variety of equipment available inside the cabin. Nothing looks cheap inside the A-Class Sedan. There is plenty of switchgear inside the A-Class Sedan that mostly can be found inside the more expensive German cars. Standard equipment includes a 7-inch gauge screen and a matching 7-inch infotainment screen, though buyers can upgrade both screens to 10.25 inches.
Drivetrain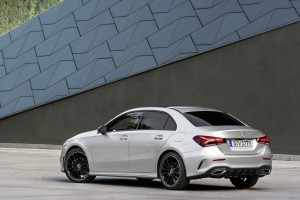 There will only be two trims available for the A-Class sedan for now: the front-wheel-drive A220 and the all-wheel-drive A220 4Matic. Both of these variants will come packed with the same engine—a 2.0-liter gas inline-4 that produces 188 horsepower and 221 pound-feet of torque. The engine is mated with a seven-speed dual-clutch transmission with an electronically-limited top speed of 130 mph.
The 2019 Mercedes-Benz A-Class sedan will go on sale in the US late this year. Prices have not been announced, so stay tuned for that.