3 Things To Know About The 2017 Nissan Rogue Hybrid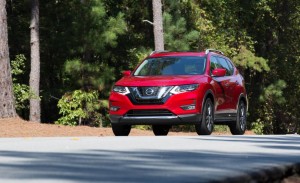 The 2017 Nissan Rogue Hybrid is finally going to compete against the Toyota RAV4, though we are not sure how this will fare because RAV4 has been alone in the crossover hybrid segment for quite some time now.
Given that the Rogue Hybrid will be around $1,440 less than the RAV4, we're pretty sure there is a market for this crossover. Not only that, the Rogue also received a mildly better EPA ratings, so environmentalists will surely take notice.
Here are the top 3 features of the hybrid crossover based on a report:
1. Prices
The base model will start at $27,180 for a front-drive SV model and $32,100 for a front-drive SL model. This is around $1,000 to $1,200 more than the prices of the non-hybrid Rogue. To really compete with the Toyota RAV4 (which only comes in AWD), however, you need to add $1,350 on the Nissan's base price.
This will reflect the fee Nissan charges for an all-wheel drive system. With this additional fee, the Rogue Hybrid SV AWD will come at $28,530, which is $1,440 cheaper than the RAV4 XLE Hybrid. The Rogue SL, on the other hand, costs $33,450 with AWD. This is the model aimed between the hybrid's SE ($33,125) and Limited ($34,970) trim models.
2. Equipment
Standard to the Rogue SV are automatic climate control, heated front seats, remote start, and blind-spot warning. If you want the Premium package, you will need to add $2,870. That gives you access to navigation, a Bose audio system, a panoramic sunroof, a heated steering wheel, and a power liftgate.
The SIL comes with all those as standard, except for the sunroof. It adds, however, these: leather seats, LED headlights, and 18-inch wheels. If you want the panoramic sunroof and automated emergency braking, you'll have to add $1,520.
3. Efficiency
The Rogue Hybrid received a rating of 34 mpg combined for front-drive models and 33 mpg combined for all-wheel drive. That's about 2 mpg more than RAV4's 32 mpg in fuel economy.
Under the hood, the Rogue is fitted with 2.0-liter four-cylinder paired to a 40-hp electric motor for a total of 176 horsepower.