3 Things To Know About The 2018 Renault K-ZE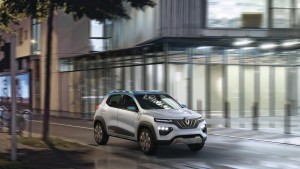 Renault unveiled its K-ZE concept, which is the preview for its future mini electric crossover, at the 2018 Paris Motor Show. We're a little underwhelmed though, both in terms of the exterior features and the electric drivetrain this will come with.
When you take a close look at the concept, it's basically a dressed up Kwid, one of the cheapest vehicles in Renault's lineup. Of course, the future electric crossover will look more like this concept than the Kwid while maintaining its basic body shape.
Exterior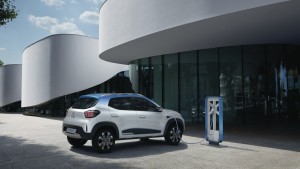 The first thing you will notice about the concept is the two-tier front fascia that has LED daytime running lights placed separately above the actual lights and integrated into the grille. Compared to the Kwid, the frontal face of the K-ZE concept is nicer to look at and because of that, the design will likely be carried over to the production version of the car.
At the back, there are swanky rear LED lights and a skid plate under both front and rear bumpers. The changes are not dramatic but they work well for the car. There are blue accent paints all around the car, including the wheels and the roof.
Interior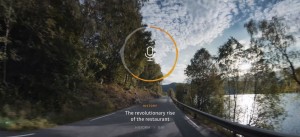 Renault didn't show the K-ZE's interior (the windows are heavily tinted), so we should expect a similar interior to the Kwid with very minor modifications. The materials should be made of high quality, though, if Renault wants to target the European market, which is savvy and likes options across segments.
Drivetrain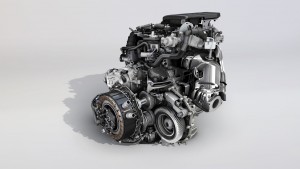 This is where the concept was a little underwhelming. Renault said the K-ZE has the longest range in its class, about 155 miles or 250 kilometers, but this was based on old NEDC standards. The new WLTP guidelines will pull that range down to just 120 miles, which is far less than other all-electric vehicles are offering.