3 Things To Know About The 2019 Kia ProCeed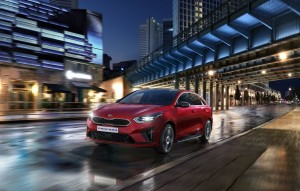 Kia is set to reveal its next-generation ProCeed as a five-door, fastback-like wagon and officially ditched the three-door layout of the current generation.
Sitting at the top of the Ceed lineup, the ProCeed is longer than the Sportwagon (by 5 mm) and a fair chunk shorter, too (by 43 mm). It even has a lower ground clearance (also by 5 mm).
1. Exterior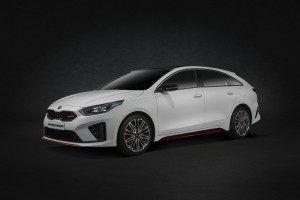 The design of the 2019 Kia ProCeed is a mix of the ProCeed concept shown at last year's Frankfurt show and the Stinger. What Kia wants you to focus on, however, is the unique rear that tapered off elegantly. This is the same rear shown in the concept, though that's where the similarities end.
If you noticed, there are other things the ProCeed has going for it such as the new front bumper design, the slightly different proportions, and even the fake exhaust tips.
2. Interior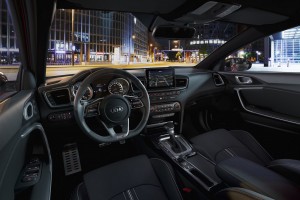 The all-black interior and the unique metal sill scuff plates will be the first things you'll notice about the new ProCeed. Other than that, not much will differentiate this model from the current one in the market. Since this is a new car, Kia will make it possible for you to choose the brand-new design sports seats which feature firmer side bolsters than before. The rear seat can be folded 40:20:40, giving you plenty of space to store your cargo.
The dashboard and the rest of the interior trim are similar to the regular Ceed models, meaning a clean and pleasant layout made of high-quality materials.
There's no digital instrument cluster yet, but buyers can choose between a standard 7-inch or optional 8-inch infotainment displays which can run Android Auto and Apple CarPlay.
3. Drivetrain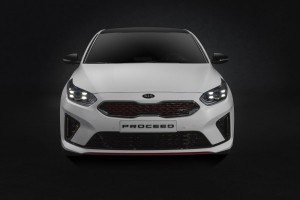 All the engines available for the ProCeed are the same as the Ceed lineup and they are all turbocharged. The base unit is a 1.0-liter with 120 horsepower and 127 pound-feet of torque while next is a 1.4-liter machine that makes 140 horsepower and 178 pound-feet of torque. Finally, the 1.6-liter from the high-performance GT model can produce 204 horsepower and 195 pound-feet of torque.
Kia is still offering a diesel engine for the ProCeed. It's a 1.6-liter 'Smartstream' CRDi oil burner with 136 horsepower. The torque output is dependent on your choice of transmission: 206 pound-feet for the six-speed manual and 236 pound-feet for the dual-clutch.