3 Things To Know About The 2019 Ram 2500 Power Wagon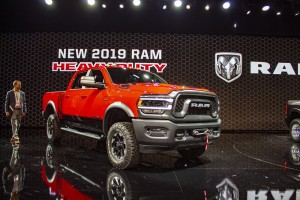 The Ram Power Wagon is historically known for being the badass of the road with its muscle and power and burly structure, the Power Wagon screams off-road. However, the latest Power Wagon, which draws from the seven decades of established presence in the pickup truck scene, will be more luxurious and tech-heavy than any of its predecessors.
Exterior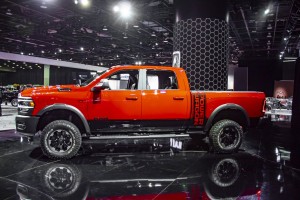 For the 2019 model year, the Ram 2500 Power Wagon will have a rather significant update in its looks. The changes might look similar to the recently revealed 2019 Ram 1500, especially when it comes to the front fascia and the lines. The cab, box, and doors, however, are more or less identical to the outgoing Power Wagon model.
Some of the new things we can expect are the 17-inch aluminum wheels, the bigger grille, the taller nose, and the reshaped LED taillights.
Interior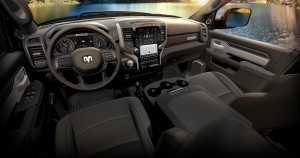 The new 2500 Power Wagon may look burly and muscular outside but inside, it's all about luxury and comfort. The overall appearance of the cabin will remind you yet again of the newly released Ram 1500 series and boy, does it look good on the 2500 Power Wagon.
The vehicle sits up to six passengers and is exclusively in crew-cab configuration and standard six-foot, four-inch box that matches the outgoing model. The steering wheel design, dashboard, center console, HVAC vents, and various controls all feel more luxurious. It also comes with a unique upholstery for the seat patterns, an optional 12.0-inch infotainment screen, 17-speaker audio, top-down 360-degree camera system, and power-release tailgate.
Performance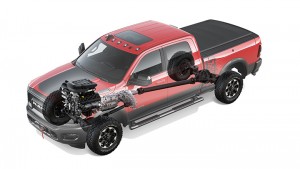 All these luxuries have to come with power, right? It comes with a standard 6.4-liter Hemi V-8 that features cylinder deactivation and Variable Cam Timing. The total output is pegged at 410 horsepower and 429 pound-feet of torque. With the proper configuration, the 2500 Power Wagon should be able to offer a payload increase of 1,660 pounds with the base model while towing increases to 10,620 pounds.