3 Things To Know About The 2020 Aston Martin Rapide E

The Aston Martin Rapide E is the all-electric version of the company's four-door sedan and also happens to be its first electric vehicle. We first saw it as a concept called the Rapide E in 2016 but the production model just made its debut at the 2019 Shanghai Auto Show.
Instead of the 6.0-liter V-12 engine we've come to love in the regular Rapide, we're faced with a battery pack and a pair of electric motors that can generate a whopping 602 horsepower and 701 pound-feet of torque. That's 50 horses and 236 pound-feet of torque more than what the gasoline-powered Rapide S makes.
It Has Zero Emissions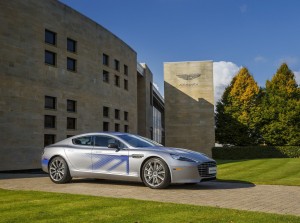 Aston Martin takes pride in the fact that its very first all-electric vehicle will have zero emissions. Thanks to the company's collaboration with Williams Advanced Engineering, this has been made possible.
Williams manufactures battery systems for Formula E cars, which gives it extensive knowledge on how high-performance electric drivetrains operates. Lagonda, a subsidiary brand under the Aston Martin name, will take over as the zero-emission luxury brand but the Rapide E will first introduce the market to the concept.
It Has Better Aerodynamics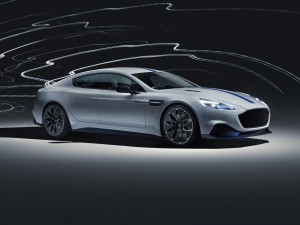 Technically, EVs have lower cooling requirements compared to gasoline-powered vehicles. This allowed Aston Martin's engineers to redesign the front and rear fascias to minimize airflow and improve the car's aerodynamics, which is important in trying to increase the car's range. The result is that the Rapide E looks identical to the gasoline-powered Rapide design-wise but the aggressive styling brings it closer to the Rapide AMR.
It Has A More Modern Interior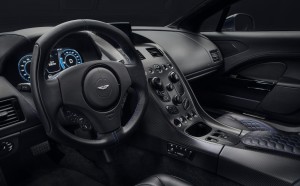 While Rapide's brand suffers from having an outdated interior compared to Aston Martin's newer sports cars and grand tourers such as the DB11, the Vantage, and the DBS Superleggera, the Rapide E thankfully addressed some of these concerns. Its interior still looks similar to the regular sedan but it now has a 10-inch digital instrument cluster that gives the cabin a more modern vibe compared to the regular Rapide. The display gives info about the car's motor power levels, real-time energy consumption meter, regenerative performance, and battery status.