3 Things To Know About The New BMW 7 Series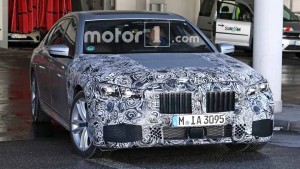 When the big twin-kidney grille debuted on the BMW X7 concept, there were a lot of criticisms mainly because the grille lacked the elegance and sophistication that BMW espoused since its birth. And yet, here's the German company once more, using the same design on the all-new refreshed 7 Series.
Not only that, the kidney grille will, of course, also stay as the grille of choice on the production X7 and probably, the next X5 as well. A series of spy shots from Motor1 showed that the big sedan will sport the same buck-toothed kidney grille found on the X7 concept. The look was exaggerated further because of the slimmer and sleeker headlights on both sides of the grille.
1. Untouched Exterior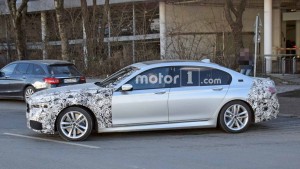 If you're a fan of the current 7 Series, you don't have to worry because the exterior remained virtually untouched. Everything in the middle is as in the current-generation lineup and the taillights also have the same shape and size as the current model. The only difference is that there will be revised lighting elements under the lenses.
2. High-Tech Instrument Panel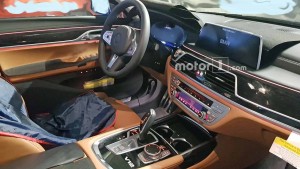 Everything is pretty much the same inside, except if you looked at the instrument panel, which is now sporting a complete flat screen that blends the physical and digital look thanks largely to the removal of the circular trim rings that were used in many BMW instrument screens in the past. It is not clear if the German automaker will follow on this trend for future vehicles.
There's also a V12 badge inside, which might mean it could be an M760i given the presence of split tailpipes and covered C-pillar badge on the outside.
3. Revealed Later This Year
The production model for the refreshed 7 Series might be revealed no later than the last auto cycle this year or the beginning of next year. It will either be a 2019 or 2020 model.