3 Things To Know About The Stylish And Powerful 2018 Audi RS5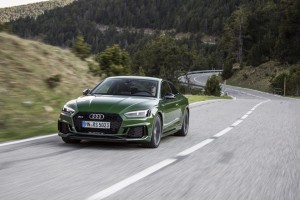 When cars appear to be stylish, sophisticated, and powerful all at the same time, we tend to look at it warily and ask what the catch is. In the 2018 Audi RS5, there is no catch to speak of. There is only that unique blend of a sporty interior and an engine fit for a race car.
1. Sporty, Stylish, and Refined
Audi's RS concept is based on the Audi Sport division, which focuses on high-performance Audis that can tackle both the race track and the road. But to separate it from the S models such as the S4 and S5, Audi went beyond that with the RS5. Based on the new A5 coupe, the redesigned RS5 is a four-seat, two-door model that has an aggressive styling and sharper features.
To reiterate that, the RS5 has a more muscular overall body design and wider wheel arches thanks to the five-spoke forged aluminum 20-inch wheels.
2. Modest but Modern Interior
The interior is nothing too special, except for the fact that Audi went all the way to make this as comfortable and luxurious as possible. There's no eye-popping elements here as the RS5 comes in an all-black cabin with the diamond-quilted seats wrapped in leather with contrast red stitching. There's also a flat-bottomed steering wheel, but that's all about it.
3. Power, Muscle, and Speed
The RS5 comes packed with a second turbo to its 2.9-liter V-6 engine that boosts the coupe to a stunning 450 horsepower and 442 lb ft of torque. Even if it's used in high altitude, there's no denying that the RS5 is a wonder of the auto world. Fitted with an eight-speed automatic transmission, the RS5 can go from 0 to 60 mph in a flash—in 3.9 seconds no less. It has a top speed of 174mph, in case you want to crank it up.