3 Things To Watch Out For In The Unveiling Of Reborn TVR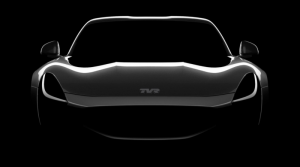 Are you ready for the 2017 Goodwill Revival this September? You have one more thing to be excited about. Reborn British sports car brand TVR is set to unveil its newest model for the first time in years. A teaser photo was released via the TopGear magazine, and we couldn't be more in awe.
The latest image shows that a TVR Le Mans comeback might actually be possible, but let's focus first on the new car to be unveiled in September.
A Griffith Nameplate
There's no news yet on what name this new Reborn TVR car will carry. It is widely believed that it will use the Griffith nameplate, but there's no confirmation on that yet. The Griffith nameplate was actually retired in 2002 but TVR surprisingly registered the name once more in 2016, paving the way for speculations to rise that Reborn is set to revive it.
Lightweight but Powerful
The new Reborn TVR car will only weigh as little as 2,645 pounds, but it will have a power alike the Ford Mustang GT. To achieve this, TVR worked with Gordon Murray Design for the application of the iStream carbon fiber chassis, which was inspired by Formula One design to keep unnecessary weight off the car.
Under the hood, you'll find a 5.0-liter V-8 engine tuned by Cosworth to produce around 480 horsepower. It will be paired with a 6-speed manual transmission.
Price Starts at $115,800
The launch edition vehicles will comprise the first batch of the newest TVR cars. So far, it already received 400 orders for the car, pushing TVR to close the order books. It promised to reopen it, however, once the car has been revealed in September, so we can expect plenty more people to come knocking on TVR's doors.
If everything goes well for the British automaker, it will release three more models and produce 2,000 cars by 2022.