3 Things We Learned From the Upcoming 2018 Nissan Leaf
In our previous article, we have mentioned that Nissan is already clearing up the supply of its first-generation Leaf electric vehicles. In an effort to reach that goal, the automaker has partnered with other companies to provide US customers with up to $10,000 discounts on its lease. The move is to pave the way for the coming of the 2018 Nissan Leaf.
Thanks to leaks, teasers and reliable reports online, we have learned more about the electric car. Here are the top 3 juicy stuff we uncovered about the 2018 Nissan Leaf EV:
Design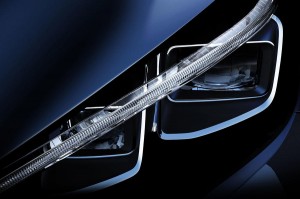 The new Nissan Leaf EV is heavily inspired by the Micra. The leaked photo here and the spy shot on top show the electric car with more aggressive styling.
The new design is in contrast with the existing Leaf with mild-looking fascia. The baggy camouflage wrap of the spied new model of the auto make it hard to distinguish its body lines and actual edges though.
Electric Motor
There is no word yet about the possible boost in the electric motor output of the EV but it is speculated to get more driving range. From full-charge, he car is estimated to run up to 340 miles on pure electric power before its battery runs out of juice. The number is more than double the capability of the current model of the Leaf.
Arrival
The 2018 Nissan Leaf will likely be unveiled a couple of months from now. The sale of the car might start in December. However, other sources claim that the car will hit the market during the early part of next year.
Photos
Check out the teaser and leaked spy shots of the 2018 Nissan Leaf EV in the gallery below: