3 Things We're Expecting From The 2020 Hyundai Venue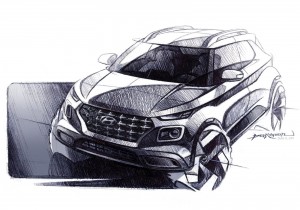 Hyundai is set to unveil its newest entry-level SUV at the 2019 New York Auto Show next week. Called the Hyundai Venue, this crossover will slot below the Kona and will compete against the Kia Soul and the Nissan Kicks.
Hyundai released some sketches and teasers before the big reveal. The South Korean company described the Venue as a "great fit" for people with busy lifestyles as it combined "playful and practical features."
Here are the things we found out about the Hyundai Venue based on its sketches:
Exterior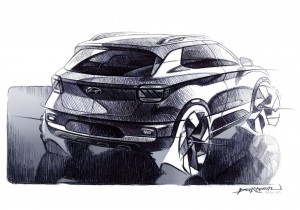 If you can remember the Carlino concept, that's how the Venue's rear end looks like. It has a boxy rear end with small taillights and a simple bumper rear. Though there were no spy shots of the profile, we can expect a boxy figure for the Venue based on the design of its rear end. This separates it from the coupe-like Kona.
The front end shares some styling directions with other Hyundai SUVs. It has split-headlamps like the Kona and the larger Palisade with big lights at the corners of the bumper and slimmer lights on the upper section of the grille.
Interior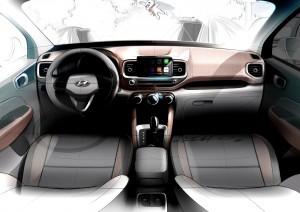 The cabin looks clean, simple, and elegant. Many of the elements—lower center stack layout, the A/C vents, and the steering wheel—were taken from the Kona. The upper section of the dashboard looks to be a new design specifically for the Venue. The small infotainment display, however, is smacked in the middle of the A/C vents, which some pundits might not particularly like.
Drivetrain
The Venue is using the same underpinnings as the Kona. This makes it safe to assume that it'll have the turbocharged 1.6-liter four-cylinder engine that can make 175 horsepower and 195 pound-feet of torque. Also part of the lineup would be the naturally aspirated 2.0-liter four-cylinder and turbocharged 2.0-liter four-cylinder—the same engines used by the Kia Soul.