3 Things We're Expecting From The 2020 Lincoln Corsair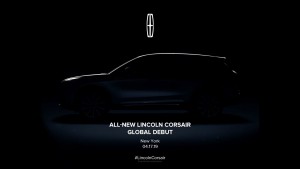 The Lincoln Corsair, which is a revival of the Corsair nameplate that Ford used in 1958 for the Edsel brand, is an upcoming compact crossover that will be introduced at the New York Auto Show this April. It is set to replace the MKC.
Reportedly, the Corsair will be based on the Ford Escape, which is also expected to debut a new generation this year at the same auto show.
Exterior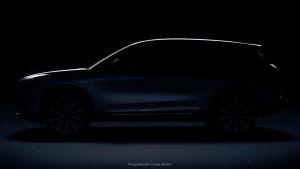 Based on the teasers, the Corsair will retain the MKC's shape and proportions, though the front fascia might be taller with the nose no longer angled. The wheelbase is longer, allowing for extra legroom space for the passengers at the rear. The roofline is also similar to the MKC though the roof spoiler is bigger and has a small decklid. There's nothing special about how the Corsair might look like but we're still holding our breaths and imagining the compact crossover to have a more aggressive bumper, a bigger grille, and sleeker headlamps.
Interior
Lincoln didn't provide any photos of the Corsair's cabin so we're left with our imagination. It's expected that the Corsair's interior will mimic the cabin of the Aviator. This means a narrow dashboard with a floating infotainment display and rectangular air-conditioning vents. The seats and some portions of the dashboard should be wrapped in leather though the more expensive variants could feature brushed aluminum trim or even carbon-fiber. The Black Label trim, which is the top of the line, might offer two-tone upholstery options and higher quality materials.
Drivetrain
The biggest tidbit we can gather about the Corsair is the fact that it might carry a hybrid variant. Engine-wise, the Corsair should continue with the revised versions of the MKC's 2.0- and 2.-3-liter EcoBoost engines. Lincoln's 2.-0 liter 4-cylinder engine will make 245 horsepower and 270 pound-feet of torque while the 2.3-liter EcoBoost packs more power with 285 horsepower and 305 pound-feet of torque.
Lincoln will also probably pair an electric motor to one of the EcoBoost engines, though it won't be the same as the Aviator's V-6 hybrid that generates 400 horsepower and 600 pound-feet of torque.