3 Things You Need To Know About The Upcoming Mitsubishi Crossover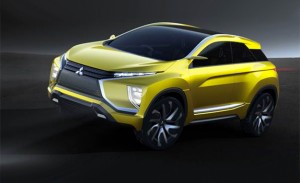 The US market is in need for a new car from Mitsubishi. Lucky for them, they can expect one during the Geneva Auto Show in March. The concept has been released, and it looks like it will fit the bill between the Outlander Sport and the Outlander.
The company's last big auto-show production car was the Mirage hatchback back in 2013. But in just a few short months, the all-new vehicle is going to arrive in America and true enough, it's going to be another Mitsubishi crossover.
Where It Will Fit In
The gap between the Outlander Sport and the Outlander is quite small to accommodate another model based on a report, so we're a little bit curious as to how small or big the new crossover needs to be. The Outlander Sport is a five-seater and slightly larger than the "kings" of crossovers such as the Honda HR-V. The Outlander, on the other hand, is a seven-seater that is a bit bigger than other compact like the Honda CR-V.
This only means that Mitsubishi is looking at growing the Outlander and making the Outlander Sport smaller by 2018, when the two will get refreshed for that model year. It's still unclear if the resize of the Outlander Sport and the Outlander will happen during the refresh or when it get fully redesigned later on,
What The Engine Is Going To Be Like
The engineers over at Mitsubishi have full control of the design and power of the crossover. Nissan, its new owner, did not intercede in this one. According to reports, the new crossover will use a turbocharged four-cylinder engine that will have more power than the current 2.4-liter four-cylinder that comes as standard on the Outlander and optional on the Outlander Sport.
The engine will give off around 166 to 168 horsepower and about 162 to 167 pound-feet of torque.
How Will It Look Like
The crossover will have Mitsubishi's famed "diamond shield" grille design, and it might look a bit like the eX concept that was shown in 2016.