3 Things You Should Know About The 2018 Jaguar XF Sportbrake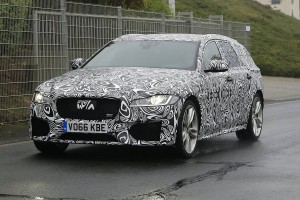 Spy shots of the 2018 Jaguar XF Sportbrake, which will be introduced at the 2017 Frankfurt Motor Show, have recently been released, and it confirmed some rumors we have heard in the past. For one, though details are scarce because the prototype was heavily camouflaged, it has an untouched front design as compared to the changes made on the sedan and the rear end is now significantly longer.
Jaguar was Hesitant
Jaguar was, at first, hesitant to introduce a wagon variant of their business saloon because competition is tough in the segment, especially with German competitors such as the E-Class Estate, the Audi A6 Avant and the 5 Series Touring. These are all well-established models, especially in their hometown of Germany. But another thing that made Jaguar hesitant was that the market seems to be declining with regards to this particular segment.
But, of course, Jaguar did not simply give up. They already have experience with a competent family wagon that has an appealing and interesting design, and the Jaguar XF Sportbrake is no different. There is no word yet on how the 2018 model will be patterned, though the proportions hidden by the camouflage in the spy shots clearly hint similarity with its predecessor. With the chiseled design of the 2016 XF in mind, there is already a clearer picture of how this new XF Sportbrake will look like.
Changes are Internal
Not much are changing in terms of the overall exterior look of the XF Sportbrake. Instead, adjustments and modifications are all happening under the hood (and maybe even in the interior setup). The XF Sportbrake will be based on the XF sedan, which explains the identical front.
Rumored V8 Might Be True
The XF Sportbrake will be made of aluminum material, making it lighter in weight. It will come with the Ingenium four- and six-cylinder diesel and gasoline engines, as well as a rumored plug-in hybrid drivetrain. Also in the pipeline is a possible 5.0-liter V8 with a production of either 550 horsepower or 575 horsepower, just like what Jaguar did with the F-Type SVR.