4 Important Things To Know About The 2019 Cadillac CT6 V-Sport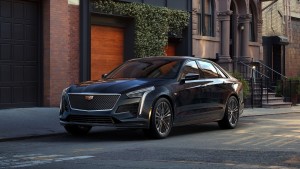 The Cadillac CT6 was specifically designed to go against the likes of the Mercedes-Benz S-Class, the BMW 7 Series, and the Audi A8, but that was back in 2015. Fast-forward today, the 2019 Cadillac CT6 V-Sport will be offering a more powerful variant of the vehicle, thanks to its brand-new V-8 engine.
The V-Sport gets all the new and cool features, including some that are borrowed from the Escala, though the main highlight remains to be the V-8 engine it got under the hood.
1. Exterior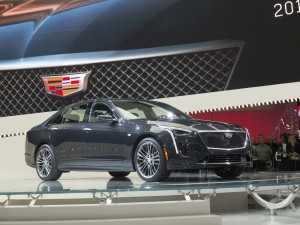 The concept design of the 2019 Cadillac CT6 V-Sport is based on the Escala, so needless to say, the new Cadillac looks completely different from the mid-cycle upgrade. In the front, there's a new grille that's almost similar to the Escala, thanks to the upper chrome trim. There's also a sportier mesh with a honeycomb-like design that replaced the regular CT6 grille with horizontal slats.
Other things to take notice of in the new Cadillac's overall look are the new headlamps and taillights, the black window trim, the decklid spoiler, a revised bumper, and the sportier side skirts.
2. Interior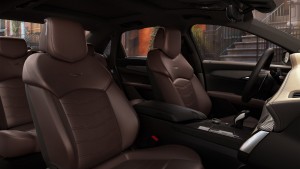 Cadillac released two photos of the interior of the 2019 Cadillac CT6 V-Sport, and we must say we're pretty impressed. What we can gleam is that it will have upholstered leather seating and carbon fiber trim on the dashboard. We're expecting there'll be the V-Sport badge on the floor mats and the door sills, but we're still not sure about that.
The V-Sport is using an upgraded infotainment system with smartphone-like features and a more intuitive interface. There's also a new rotary controller, new rear camera mirror, a 10-inch display screen, and hands-free super cruise.
3. Drivetrain
As mentioned above, the 2019 Cadillac CT6 V-Sport will be packed with the all-new V-8 engine that produces 550 horsepower and a whopping 627 pound-feet of torque. It will come with an AWD as standard or you can opt for a 10-speed automatic transmission. There's also the Brembo braking system and performance-optimized track mode.
4. Prices
Cadillac has yet to announce the price for the 2019 Cadillac CT6 V-Sport, but it's safe to assume that it will be the most expensive car in the lineup. The price tag could go as high as $100,000 before options.