4 Major Predictions About The 2020 Koenigsegg SUV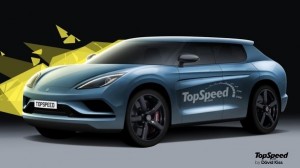 Swedish car manufacturer Koenigsegg has been adamant that it won't join the current fray of SUV lineups by supercar makers such as Bentley and Lamborghini. Still, many car analysts and experts believe the company won't be able to resist the temptation of creating something spectacular—perhaps even the most luxurious, high-performance SUV ever?
1. Exterior
The rendering featured in TopSpeed of what could possibly be the Koenigsegg SUV in the future will take its exterior cues from its current lineup of supercars, the Agera and the Regera. At the front, the headlights are going to be the same, albeit larger version, as those found on the Agera. The artist, however, believed the SUV will carry a new LED pattern at the edges.
On the sides, the SUV would most probably have the same lines as the Regera, though the rendering decided to turn these lines into a milder version since aggressive styling won't really be what Koenigsegg would be after with its first SUV. The vision has the SUV with a sleek, low roofline with short side windows, as well as a straight roof and heavily raked C-pillars and rear windscreen.
The large wheels would have lightweight rims from the use of carbon fiber, but massive brake calipers would provide for the sporty look.
The rear, on the other hand, should have a natural flowing line highlighted by horizontally-oriented taillights and detailing that would give the SUV a wider stance.
2. Interior
The Agera and Regera are recognized by its sporty and luxurious interiors, but the SUV will most probably go for the luxury rather than a sporty appearance inside. The highlight of the SUV would be the dashboard as it has to comply to the wider center stack and the taller center console, thanks to a higher seating position.
By 2020, Koenigsegg would have a new technology to tinker with when it comes to the infotainment system. It would definitely have more features, more options, a larger display, and an instrument cluster that can display more numbers than the current performance data. Standard to the SUV's interior appearance would be leather and Alcantara, though there is also the expectation of aluminum and carbon fiber elements.
3. Drivetrain
The question is: Will Koenigsegg go with the conventional or an all-electric setup for its drivetrain? A conventional setup means the Swedish company might use a twin-turbocharged 5-liter V-8 engine and a dual-clutch transmission that can produce around 600 to 700 horsepower.
It could also opt for a hybrid drivetrain, pairing the 5-liter V-8 engine to at least three electric motors. It could use the Koenigsegg Direct Drive, that patent-pending tech that would use an electric motor instead of the current gearbox.
4. Prices
The SUV won't cost as much as the Agera, currently priced at $2 million, but it won't go below $1 million either.