4 Things To Know About The 2018 Volkswagen Arteon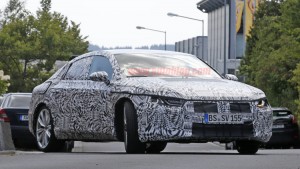 Volkswagen confirmed on Monday that it now has a successor for the CC sedan. Called the Volkswagen Arteon, the automaker has been testing prototypes for the car for close to a year now, but assured that it will be more handsome (design-wise) than its predecessor.
1. Concept
The design of the Volkswagen Arteon will be slightly similar to the Sport Coupe GTE concept that was revealed during the 2015 Geneva Auto Show. Based on the concept, the German automaker is planning a more dynamic look for the Arteon so it can stand on its own despite almost coming very close to looking like the more mainstream Passat.
The flexible MQB platform will be stretched to an overall length of 190 inches and a wheelbase of 119 inches to accommodate the Arteon. This means we can expect a more spacious cabin compared to the CC, which only measures 189 inches in length and has a wheelbase of 107 inches.
2. Powertrains
If you are familiar with the Passat being sold overseas, then you'll find the same powertrain options for the Volkswagen Arteon. It's a series of turbocharged inline-4s with the range topper being an Arteon GTE plug-in hybrid model.
It can be recalled that the Sport Coupe GTE concept also featured a plug-in hybrid that combined a turbocharged 3.0-liter V-6 engine with a pair of electric motors. Like many other automakers, VW hopes this would create a "through-the-road" hybrid all-wheel-drive setup. The Arteon GTE, however, will most probably come with a turbocharged 1.4-liter inline-4 and single electric motor.
3. Release date
The 2017 Geneva Auto Show in March would most likely be the place where we'll finally get to see the 2018 Arteon. Currently, VW isn't sure yet if this will be brought to the US or if it will stay in European shores since the CC was never really a big hit in the US. Still, the German automaker needs to fill the sedan segment in the country.
4. Spy Shots
Here are some spy shots from Autoblog of the upcoming car: