4 Things You Should Know About the New Ford Driver-Assist Tech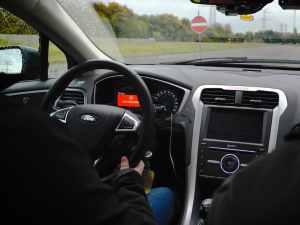 The new Ford driver-assist technology portfolio has grown exponentially, thanks to its next-generation features that will help drivers park easier and avoid collisions.
The new technology will also warn drivers going the wrong way against traffic, as well as help drivers steer around slow or stopping vehicles in emergencies. Ford has since tripled its investment in driver-assistance technologies, which currently have parking, lane-keeping and speed management features.
Cross-Traffic Alert with Braking Technology
This will help drivers destress because the system will warn them if someone or something will be passing behind the vehicles. It will provide a warning to the driver, and then automatically braking the vehicle if the driver did not respond. To help with this tech is a rear wide-view camera with Enhanced active park assist that can park the car perpendicularly or vertically with a push of a button.
Evasive Steering Assist
This is one of the neat features of the new Ford Driver-Assist tech. The evasive steering assist is the first in the industry. It will help the drivers steer around slow or stopped vehicles to avoid collision. It is activated once there is insufficient space to avoid a collision by braking, and when the driver decides to take evasive action. The tech can be tested at city and highway speeds.
Wrong-Way Alert Technology
The technology means a camera will be mounted on the windshield because the information from that and the car's navigation system will be used to issue audio and visual warnings should the driver begin driving in the wrong direction against traffic.
Enhanced Active Park Assist
Because parking is one of the most stressful parts of driving, Ford decided to further enhance its park assist. It now controls steering, gear selection and forward and reverse movement with just a push of a button. It can help the vehicle enter and exit a parallel and perpendicular parking space.