5 Important Things To Note About The Peugeot 3008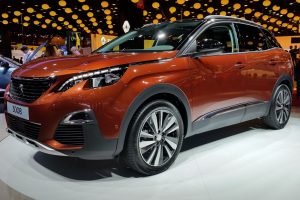 Peugeot has finally launched its new 3008, a stylish crossover SUV that proved the French manufacturer is finally ready to move away from the original 3008 model's MPV look. This one will sit underneath the new 5008.
Here are 5 quick facts about the new Peugeot 3008:
1. Prices
The Peugeot 3008 will have a starting price of $26,759, which makes it more expensive than the Nissan Qashqai and the SEAT Ateca. The affordable price tag (yes, despite being more expensive than two of its rivals) is largely thanks to the automaker deciding to balance it out—use premium materials and still be practical on where it puts it.
2. Specifications
The entry level is called the Active trim, and it packs a considerable hefty infotainment system—12.3-inch digital instrument display, 8-inch touchscreen with built-in Apple CarPlay and MirrorLink for Android smartphones. The new 3008 will come packed with the so-called i-Cockpit interior, which will cocoon the driver in the screen-laden center console and dashboard.
Standard also to the entry-level model are the dual climate control, rear parking sensors, automatic emergency brakes, lane departure warning, and distance alert.
Those who want more can opt for the Allure trim, which has a starting price of $28,969. This comes with additional safety features.
3. Exterior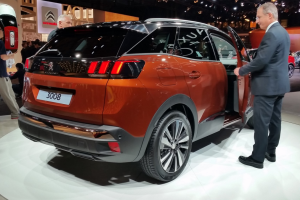 The entry-level model sits on 17-inch alloy wheels with automatic headlights and wipers. The Allure trim gets more—larger 18-inch alloy wheels, chrome detailing on the front wing, grey scuff plate on the front bumper, and stainless steel doorsills.
If you are looking for a sportier model, go with the GT Line for $31,302. It tweaked the original design to get a different grille, improved front bumper, black roof, twin exhaust effect rear bumper, LED headlamps, foglamps, and front indicators.
4. Engine
The 3008 GT, the range topper, will sell for $40,511. Aside from all the stunning features mentioned above, this one gets a 2.0-liter BlueHDI diesel engine paired with a 6-speed automatic gearbox. It can produce 179 horsepower. Fuel economy is rated at 58.9mpg.
The cheapest engine option is the turbocharged 1.2-liter PureTech 3-cylinder petrol engine. It can produce 129 horsepower.
5. Interior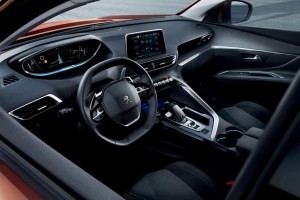 Standard to the new 3008 are full leather seats. The driver's seat, in particular, is eight-way adjustable with a multi-point massage function. The 3008 GT will have aluminum roof bars, panoramic glass roof, keyless entry/go, adaptive cruise control, and an electric tailgate.