5 Most Powerful American Cars and SUVs Today
Earlier, we have discussed how automotive experts wanted the 2018 Dodge Challenger SRT Demon banned from the roads. They are worried that its ridiculously high output might trigger reckless drivers. That is subject for debate though.
For now, let us take a look at where the Dodge Demon falls under the 5 most powerful American cars and sport utility vehicles today based on an article from Fox News Auto.
1. 2018 Dodge Challenger SRT Demon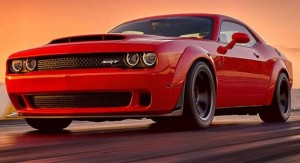 Unsurprisingly, the Demon falls into first place, thanks to its 6.2-liter V8 engine that can produce up to 808 hp. As if that's not yet high enough, the source said that pumping the vehicle with 100 octane race gas can raise its output to 840 hp.
2. Dodge Challenger/Charger SRT Hellcat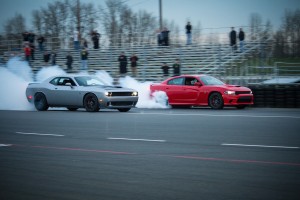 The Hellcats each carry a 6.2-liter V8 unit. The engine packs 707 hp. The Challenger model is capable of getting a top speed of 199 mph while the more aerodynamically-built Charger can take up to 204 mph.
3. 2018 Jeep Grand Cherokee Trackhawk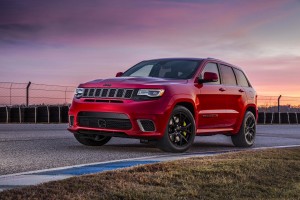 The Jeep Grand Cherokee Trackhawk is considered as the most powerful in the SUV segment. The auto shares the same engine as the Hellcat, which is good for 707 hp. The vehicle only falls a bit short in the torque department compared to the Hellcat. The Trackhawk has 645 lb-ft of torque while the Hellcat has 650 lb-ft. The SUV also boasts an all-wheel drive system.
4. 2014 Ford Mustang Shelby GT500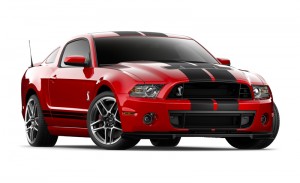 The Ford Mustang Shelby GT500 packs a 5.8-liter supercharged V8 engine. The output of the unit is 662 hp and it can reach up to 202 mph.
5. 2018 Chevrolet Camaro Z06/Camaron ZL1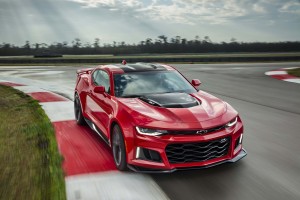 Tying in the fifth place of this list are the Chevrolet Camaro Z06 and the Camaro ZL1. Each car is equipped with 6.2-liter supercharged V8 with 650 hp. The ZL1 has faster shift times than the Z06 though as it has a 10-speed automatic gearbox compared to its sibling's eight-speed unit.