5 Options You Can Choose For The 2020 Chevrolet C8 Corvette
The 2020 Chevrolet C8 Corvette isn't available for purchase yet, but Chevy released an online configurator that we can have all fun with. There are a lot more options than ever before for the mid-engined sports car.
Here are eight of the options you just need to choose for the best-looking and best-performing 2020 Chevrolet C8 Corvette:
1. Elkhart Lake Blue Metallic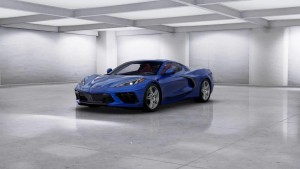 There are 12 colors you can choose from: black, white, silver, gray, red, bronze, orange, and yellow. There are two different shades of blue—the Rapid Blue and the Elkhart Lake Blue Metallic. The latter is the more exotic hue of blue available. The Rapid is a lighter shade.
2. Visible Carbon Fiber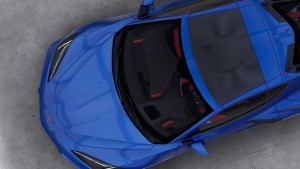 If you'll have the removable top, you can customize it with a carbon-fiber lid with a transparent finish instead of the standard body color. The transparent lid lets you see the carbon weave. This is a cool option because it will shed some weight off.
3. Z51 Performance Package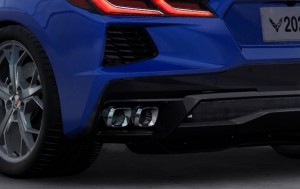 This package adds the performance exhaust that brings five more horsepower and five pound-feet of torque. After the package is applied, the total output would be 495 horsepower and 470 pound-feet of torque. The performance package is also bundled with higher performance suspension, larger brakes, electronic limited-slip differential, and an electronic limited-slip differential.
4. Spectra Gray Machined Trident Spoke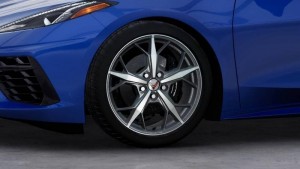 There are six wheels options to choose from, but the rim design that stands out is the Trident Spoke. It has a five-spoke design with Y-shaped elements. The design is available in three finishes: black and silver, Spectra Gray Machined finish and dark gray with silver. The Spectra Gray, with its two-tone look, is the coolest option.
5. Carbon Fiber Exterior Accents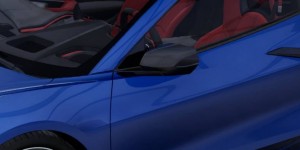 The carbon fiber option is available not only on the removal top, but also on the mirror caps, the front bumper side vents, the front splitter, and the side skirts.