5 Things To Know About The Upcoming Honda S2000 Revival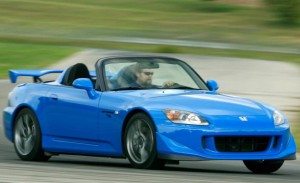 It makes sense for Honda to revive the S2000 because it has been pressuring itself to release a new sports car for the United States. Ever since the Japanese automaker decided to make a three-pronged lineup of sports cars, we have been waiting what it has in store for the US market.
Here are the five things we know about it based on a source:
1. Its Predecessors Came Out In 2015 And 2016
In 2015, we first saw the S660 microcoupe, which was the first sports car that Honda built for this lineup. It was powered by a mid-mounted turbocharged 660-cc inline-3. Last year, we saw the NSX supercar that came with a mid-mounted twin-turbo 3.5-liter V-6 aided by electric motors.
2. The S2000 Is For The US Market
The S660 was a Japanese-only car from Honda while the NSX was an Acura brand. The US, however, is Honda's biggest market to date, which means it cannot shrug off this particular market. What it did is to recreate the S2000, which was loved by many.
3. It Was Introduced As A 50th Anniversary Special
The original S2000 was launched during the company's 50th anniversary in 1998. Now that two decades have passed, it's time to do it all over again. In commemoration of its 70th anniversary, Honda plans to unveil the S2000 replacement with an RC213V-S superbike.
4. It Will Have A New Powertrain And Chassis
The replacement to the S2000 should have had the engine fitted in the Civic Type R. But seeing as this will be a special 70th anniversary car that will arrive in 2018, Honda decided it would fit this one with a new powertrain and a new chassis.
5. It Will Be Lightweight And Fuel-Efficient
According to reports, the coming S2000 will have a two-stage electric boosting system, one that is similar to what has been developed by Mitsubishi. The system, tests showed, will make the new car compact, lightweight, and fuel efficient.