A Closer Look at the Nissan Ariya Concept Car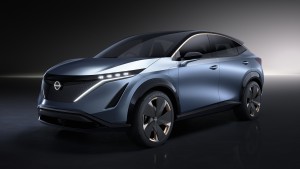 The Nissan Ariya concept car was just unveiled at the 2019 Tokyo Motor Show. From the looks of it, the electric vehicle could serve as a blueprint for the successor of the Nissan Leaf.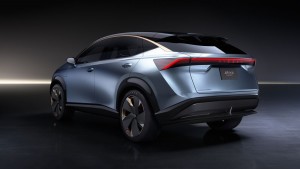 The Ariya shows many similarities with the Leaf EV particularly its overall shape, front grille layout, and body indentations. For a concept car, the EV is quite conservative on its outside appearance, which makes it practical and not too gimmicky unlike many of its counterparts from other brands.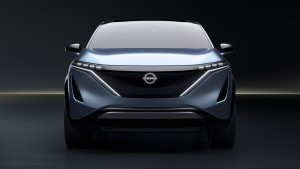 The Ariya is poised to be marketed as a crossover sport utility vehicle. There seems to be quite a resemblance between the Jaguar I-Pace and the Nissan concept. However, the Japanese carmaker raises the stakes with its two-tone look and narrow slits housing the headlamps.
Nissan didn't discuss much the technical specifications of the auto but they did reveal that it will be powered by twin electric motors. The setup will be partnered with an all-wheel-drive system.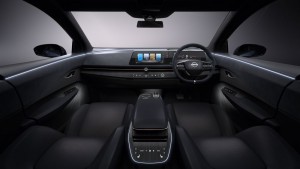 The interior design of the Ariya is also clean and simple-looking. Only a handful of physical buttons can be found there, and there is only one knob that manages the EV's infotainment system and display settings. The rest of the controls are seamlessly embedded on the dashboard in the form of touch-sensitive icons.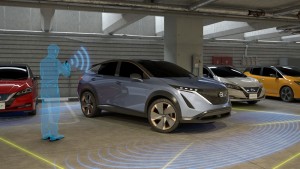 The Ariya boasts smart features as well, thanks to Nissan's advanced ProPilot driver assistance system. Among its notable features include the capability of the EV to automatically detect the driver's smartphone. From there, it adjusts the settings of the car based on the preset configuration made by the user.
There's no info yet about the unveiling of the EV's production version, but based on its very feasible design and features, it might not be that long.