Acura NSX GT3 Race Car Unveiled At NY Auto Show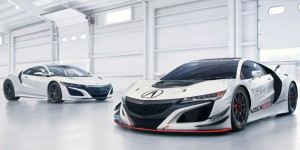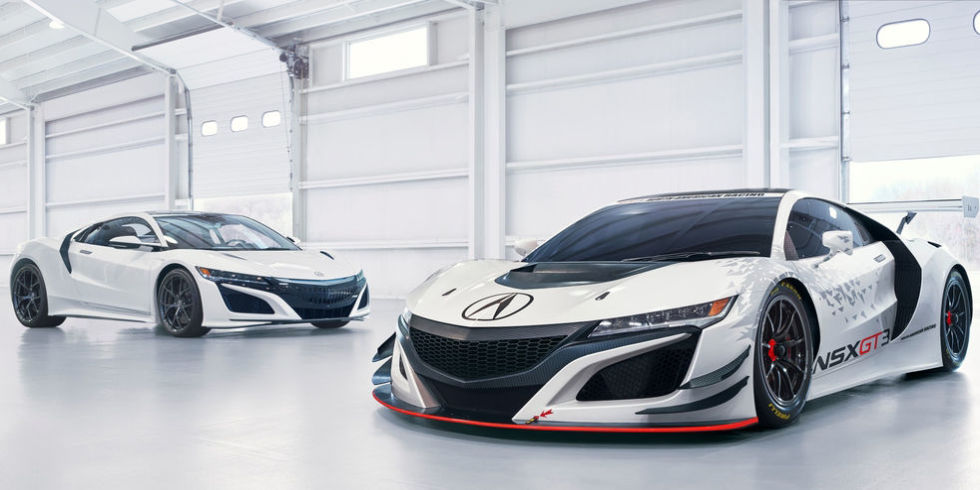 If it's even possible, Acura has made overlooking its new NSX more difficult. Although we know for a fact that the Acura NSX went on sale last month, we were still surprised with the unveiling of the 2017 Acura NSX GT3 during the 2016 New York International Auto Show.
Of course, even more surprising is the fact that Acura plans to homologate the model as an FIA GT3 class race car this coming fall.
The Acura NXS GT3 features custom bodywork and aero components such as a deck wing spoiler, underbody diffuser and enlarged hood vents for efficient engine cooling. It is powered by a 3.5-liter, 75-degree, twin turbocharged DOHC V-6 engine. The power unit shares the same specifications as the engine in the production 2017 Acura NSX.
This allows the NSX to produce 573 horsepower and 476 pound-feet of torque. The NSX has a top speed of 191 mph. Surely, the GT3 would receive some upgrade on this regard.
The cars also share the same block, heads, valve train, crankshaft, pistons and dry sump lubrication system. The engine will be paired with a 6-speed, sequential-shift racing gearbox that puts power on the rear wheels.
The GT3 version, however, has a new hood that has a larger vent, which is perfect for engine cooling. It has a new and taller air dam as well with a large front spoiler below it.
Acura has yet to reveal details of what's inside the GT3, although a photo showed that it would have an extensive roll cage, carbon-fiber racing seat, a flat-bottom steering wheel with buttons on the left and right spokes, and a driver information center.
The current Acura NSX has a selling price of $168,400, but expect the NSX GT3 to cost significantly more, especially with the expected changes. Its current competition, the Porsche 911 GT3 R, goes for $479,216.