All-New Ford Focus Reveals Details In Teaser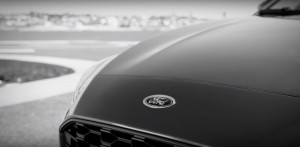 The date is April 10. Mark that on your calendar. The event? Ford is revealing the next-generation Ford Focus, and the details are quite stunning. Ahead of the April 10 reveal, Ford started releasing teaser videos about what to expect on the all-new Focus.
The first teaser video details the intricate designs on the car such as the jewel headlights and sculpted body panels. There might also be a ST-Line appearance package, based on the sporty wheels that are equipped with Michelin rubber.
The video reveals a hatchback, but we do know that Ford is also releasing a sedan and wagon variants of the next-generation Focus. As you well know, prototypes for all three variants were spotted in different instances last year. In February, the undisguised hatch version was also photographed during what looked like the official photoshoot for the model.
This model represents the fourth generation under the Focus name. Expectations are it will be on sale starting this fall as a 2019 model, so the April 10 reveal is just about right. Unlike other times, though, this fourth-generation Focus will be sourced from a plant in China. These are the models that are going to be sold in the United States.
The interior will be roomier than the present-generation Focus and it would have sharper dynamics, too, according to reports. It's not clear yet what drivetrains Ford plans for the new Focus but all units will most likely be using a turbocharged engine. There will be an automatic and manual transmission, and a plug-in hybrid will also be available. We're not sure yet if there will be a Focus Electric like before.
There would be a Focus ST hatch that will be offered with a 2.0-liter turbocharged inline-4 that produces 250 horsepower.
Focus is currently competing with the Chevrolet Cruze, Honda Civic, Mazda 3, Subaru Impreza, Toyota Corolla and Volkswagen Golf.