Are You Ready for Land Rover Discovery Sport 2015!
It is never easy to fill someone else's shoes. There are so many things that make the task difficult. Firstly, there is already a set of expectations in place and you are required to fulfil them. And in the next step, prove yourself better than the one that was before you. It is no easy job at all. That's exactly what makes the upcoming Land Rover Discovery Sport 2015 such a killer creation. Despite the loud longing for the Freelander that just made an exit, this one seems very confident, full of life and every bit worthy of the praise it is expected to get or should we say is already getting!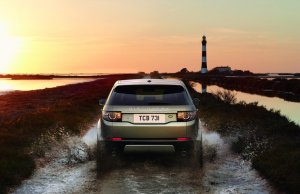 The company is very clear about one thing – the upcoming Land Rover Discovery Sport 2015 is the more evolved new model to all extents, rejecting all scope for any possible comparisons with any previous models. However, in the vehicle world always abuzz with some news stories or other, it is really not possible to finish all conversations. And to top it all, the price slot it fits, where it is positioned, even the size, are all suggesting that it could very well be called a Landie Avatar. However, there is no word on this front from the company or from experts. So we can safely assume that this will be it till the brand new Defender hits the road. The speculations suggest that this should be sometime in the year 2016.
What makes the upcoming Land Rover Discovery Sport 2015 such smashing news? Well, for starters there is more room than you might need. So, this one is a proud seven-seater. It is clearly something that you want to lay your hands on for a long weekend, that too with family and all their stuff. So, there is a clear demarcation in terms of chicness and elegance and all. These traits aren't what this one might brag about. It is a practical machine that brings a lot of attitude and ease of travel to the plate, clearly the one for expedition lovers and adventurers. Of course, there is a large population of those who just love Land Rover for everything that it stands for.
Moving inside the cabin, the upcoming Land Rover Discovery Sport 2015 easily qualifies for a generous machine. As far as the dashboard is concerned, it looks quite familiar, no intimidating additions there, for sure. There sits a touchscreen in the midsection, and all control panels have been placed in the center, too. Again, nothing too jazzy one would say. Simple button-operated, which doesn't take away from the aesthetics of the interiors, at all. In fact, it is actually a car with a very impressive cabin, the upholstery has been tastefully chosen, in terms of material. It is all leather which makes it very classy. If needed, the back seats can be slid back for convenience and more leg room. The third row, too, stays ensconced for situations when you might need more seats. All in all, it is the vehicle to choose if you want to have room for attitude as well as family!