Audi A5 Sportback To Arrive In US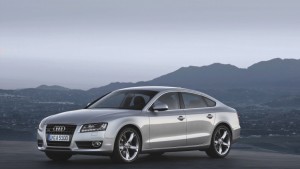 Good news for Audi lovers in the United States of America! The Audi A5 Sportback will likely come to the US when the A5 lineup is redesigned next year. According to Car and Driver, the info was shared by Audi CEO Scott Keough, who said that the next-generation Audi A5 would offer a third body style in the States once it launches in 2017.
The five-door Sportback, which is only a Europe-only four-door hatchback in the shadow of the larger Audi A7, will be the one to arrive in the States since the A5 coupe and convertible versions (the two other body styles) are already being delivered in the US.
The arrival of the A5 Sportback would make a competition out of the BMW 4-Series Gran Coupe. In Europe, Audi sells the Sportback with a number of powertrains, including gas, diesel and S performance varieties.
In the US, that means buyers can choose whether they want a front- or all-wheel drive machines.
However, even when there's good news from Audi, there's a downside too. The new 2017 Audi A4 won't offer a TDI diesel option as previously reported. This went against Audi's plan to market it in the US. Keough said the decision was based on current market trends rather than the company's diesel emission scandal.
That a little hard to believe since the A4 market is gearing towards the diesel option. Furthermore, the BMW 3-series is offering a diesel-powered 328d variant while the Mercedes Benz C-class diesel will arrive this Spring.
This means the US-bound A4 will only have one engine—a 2.0-liter turbocharged gasoline four-cylinder. The high-performance A4, on the other hand, will have the same turbocharged V-6, much like the Euro-spec S4.
Announcement for the A5 Sportback will probably come before the second quarter of 2017, when it is also expected to go on sale.