Audi e-tron EV's Interior Is Out Of This World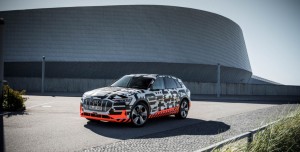 Ten years ago, the auto industry was so simple. There is a single screen on the dashboard that shows the gauge, temperature, speedometer, fuel levels, etc. There's a radio that can play songs from your phone via a jack. There's a dial for the aircon and the light could be switched on and off.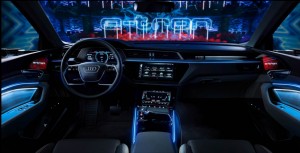 Those days are gone. Now, we've got two screens on the dashboard (both possible touchscreen), the seats are heated, there's a parking assistance system, and the temperature is controlled by pre-programmed driver settings. The Audi e-tron EV's interior is just another example of how times have changed.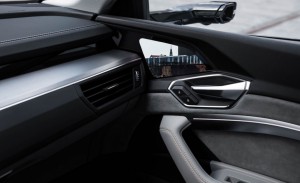 The company has given us a glimpse of the in-car side-view screens (mirrors) that are attached to rear-facing exterior cameras. These officially replaced the traditional side-view mirrors.
The cameras' views are going to be transmitted to 7.0-inch OLED screens mounted on the forward edge of each door panel (the driver's side and the passenger's side). The view can be switched to different settings when turning, parking, and highway driving. Drivers can also zoom in and out. This technology, of course, will only be available to markets outside the United States because the US does not allow such uber coolness.
The SUV will also come standard with Audi's Virtual Cockpit display that replaced the traditional gauges with a large customizable screen. The infotainment system can be viewed on two stacked landscape-oriented screens on the center console.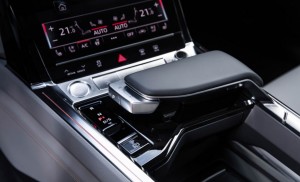 There's a floating L-shaped hand rest that protrudes from the passenger side of the center console. It houses the "shift gear," which uses a thumb slider to select drive, reverse, and neutral. There's a different button for park.
The rest of the car's interior is typical Audi—from the layers of real brushed aluminum to the Valcona leather to the other soft-touch materials. There's also a 16-speaker 705-watt Bang & Olufsen 3D sound system and an optional ambient-lighting package add to the premium vibe.