Bated breath guaranteed for the new Ford Mondeo is not going to be long
They say good things take time; good things do not come easy and make us wait. But again towards the end of it, it is all worth the anticipation and all the anxiety that the wait causes. It holds true for many good things in life, and vehicles are just one of those things. As motor enthusiasts, we are sure you have had your share of waiting and biting nails. In fact, earlier, you had to wait for months at end and browse through newspapers to see advertisements and announcements. Today, it is so easy to know which beauty will come sliding down your way. Thanks to this technology driven age, you are constantly updated and informed about every single move in the motor world. Even if you miss out something, we give you the scoop and get you all excited. So here is another one, especially to get your hearts racing. The new Ford Mondeo 2015 is here to sweep us off our feet. It is loaded with newness – new features, new additions and modifications of the previous ones. It looks good already and we know we don't have to wait for too long for this one!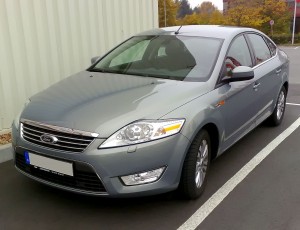 The upcoming Ford Mondeo is going to be the company's foray into the large Car segment. It is technically a debut creation in that regard. Also, it has a lot of new additions like the Sync 2 infotainment and well that is just one of the many amazing things that this one promises. It also comes with high end handling technology and they are saying its safety looks impeccable too. What makes us say that? We will tell you – the sturdy rear seatbelts that this machine flaunts. In fact, many enthusiasts are going to the extent of saying the new upcoming Ford Mondeo is a wonderful new rage that matches the insanity the world has about BMW 3-series. While some might feel it is an exaggeration, there are plenty of us who believe it is true. And we can't but wait for Ford to send its new wonder machine our way!
There is a lot more we know about this machine than anyone else would probably know. So, we are going to share some dope with you. There is news of a new 1litre capacity Eco-boost turbo petrol engine that qualifies for a petrol-electric hybrid one. There are also twin-turbo charged 2litre one with 207 bhp that sounds ultra interesting to us.
What else does the new Ford Mondeo have? Well, a lot of room is definitely on the cards and from the looks of it, an added dash of luxury is there too! There is a feature for steering column adjustment along with a dashboard that looks seemingly neat and well organized than before. There are mixed opinions despite all this but one thing is for sure. Accused of not being so fresh, this one by Ford is sure to get attention when it hits the roads next year!