Bentley Returns to the Racing World with the Racing GT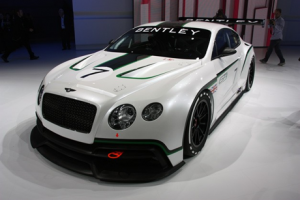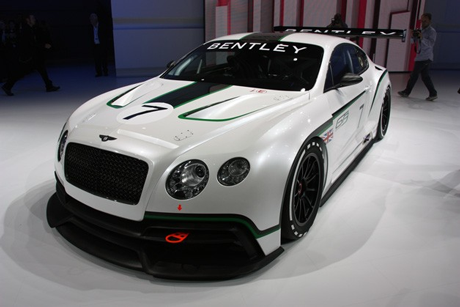 After being out of the racing scene for a decade, Bentley has made a huge comeback this year. The company revealed its Continental GT at the 2002 Paris Motor Show, and established a firm grip on the racing market. Now, in this year's Paris Motor Show, it unveiled the 2013 C, and has again established its superiority on the racing market.
Bentley Motors has operated under the umbrella of the Volkswagen Group for some 15 years now, and has always been counted among the best automobile companies in the world producing excellent supercars. The Continental GT3 racing car is the latest product that Bentley has introduced boasting a number of high end features. The launch of this beast marks a very important turning point in the history of Bentley Motors as the company has stepped back into the racing market after a full decade!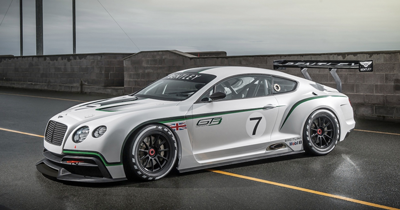 As your eyes focus on the Continental GT3, you can't help but be mesmerized by the stylish and traditional headlights, new bumpers, gigantic spoiler, beautiful front grill and overall sleek design. The interiors are made out of excellent quality material for the current two-seater version, with the four-seater model expected to be released in a few months. Its looks are elegant and aggressive at the same time, which make the Continental GT3 stylish, but with a twist of danger!
The Continental GT3 will be powered by an insane 6000cc engine which experts expect a power output of 615 horsepower. The car will return torque of 590 lbs.-ft. which would be enough to power the machine to a dazzling speed of over 205 miles per hour (330 kilometres per hour)! The bad news for all wheel drive system fans is that the racer would feature a rear wheel drive system.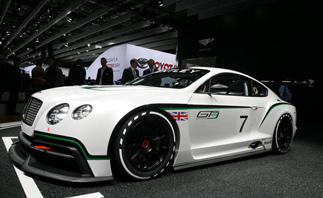 The car will also feature unparalleled aerodynamics with strategically placed air intakes and massive spoiler. The car will weigh somewhere near 5200 pounds and will hence, ensure a very stable driving experience. In short, Bentley Motors have created just the perfect car that every racer wishes to own and drive! We advise you to put on your safety belts when you drive this monster!
The GT3 would be launched for sale somewhere in 2013. Bentley Motors have given a very tough challenge to other highly competent rivals like Porsche, Ferrari, etc. With its comeback to the racing world after 10 years, Bentley has certainly thrown down the gauntlet to its competitors in the racing industry!