BMW Showcases New 2013 BMW 7 Series
BMW has just announced some significant new updates to its 2013 7 Series lineup. The press kit released by BMW on the new 7 Series makes for fascinating reading. It reflects a brand succeeding in combining luxury with practicality and performance. The 2013 7 Series models, will be available in BMW center showrooms in 2012 in late summer, except for the ActiveHyrbid 7 which arrives later in early fall.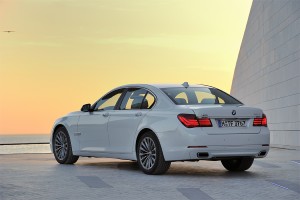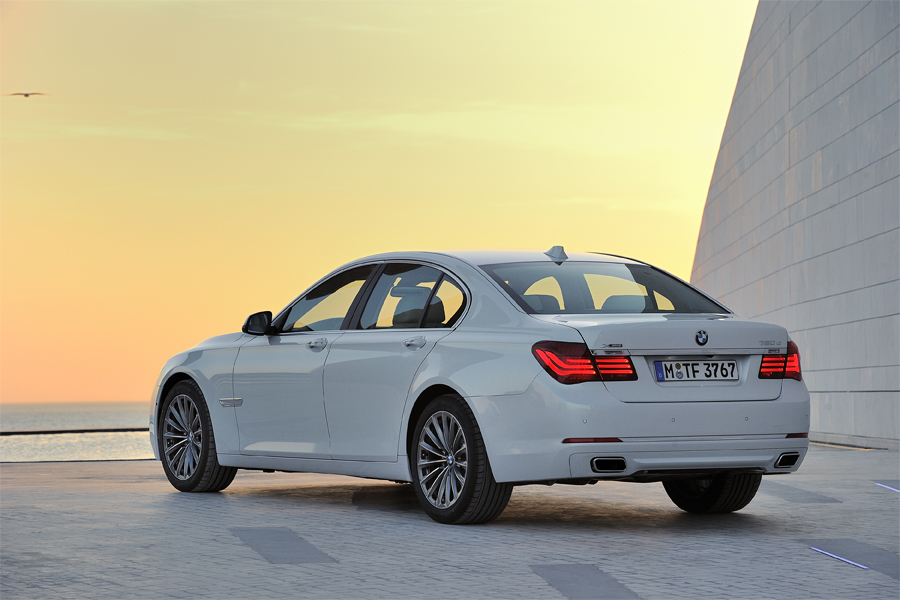 Introducing Driving Dynamics Control

BMW introduces the second generation Driving Dynamics Control which now includes ECO PRO. This new system manages the powertrain as well as presetting programs for features that consume extra fuel including heating and air conditioning, heated seats and exterior mirror heating. These presets will optimize energy efficiency while driving. Altogether, BMW claims that the ECO PRO can reduce fuel consumption by as much as 20 percent.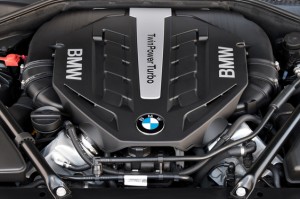 How does Driving Dynamics Control Work?
Driving Dynamics allows a driver to program responses for acceleration, engine, power steering and car stability for different types of driving. For example, on the Sport setting, the engine responds more spontaneously to the accelerator. The engine will rev high before changing up a gear with the eight-speed transmission with Steptronic. At the same time the steering and chassis tighten. Switch to SPORT + and increased slip will flow through to the rear wheels. Individual driving programs can be effectively used when driving on bad roads, through stop and start traffic, coasting on highways or if cruising the suburbs with the family. The rocker on the center console allows for ECO PRO, COMFORT+, COMFORT, SPORT and SPORT+ modes. The distinction between the different driving modes is reported to be significant for both driver and passengers.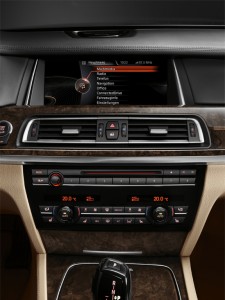 How does ECO PRO assist with Fuel Efficiency?
ECO PRO alters the accelerator mapping so that longer pedal movement is required for acceleration as opposed to standard modes. With automatic transmission, gearing up occurs earlier on acceleration, and gearing down occurs later on deceleration. It also manages the heating and air-conditioning systems to achieve better fuel efficiency.
A really innovative feature of ECO PRO is the dynamic monitoring and reporting of efficiency and performance that features on the instrument cluster. Drivers can see their fuel consumption performance compared against historical fuel consumption in real time.
ECO PRO also includes coasting mode which makes the engine "freewheel" on deceleration with no apparent braking. This also stores and utilizes the kinetic energy generated by the car movement which can be further used to reduce fuel consumption. Freewheeling is not new but BMW uses it to generate more energy for the car.
Whilst BMW claims that the model 2013 7 Series can conserve fuel by up to 20%, the US EPA mileage data is not yet available.
Dynamic Damper Control and Active Roll Stabilization
In its press release, BMW proudly describes the 7 Series as the "world's first car to feature an electronically controlled damping system".  This system adjusts the shock absorbers individually based on the condition of the road surface and the driving style. It also includes Active Roll Stabilization which reduces body roll in high-speed corners and sudden changes in direction.
Interior Features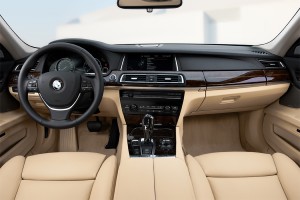 The interior features are a reflection of BMW's commitment to luxury with leather upholstery in Ivory White or Veneto Beige, individual back seat rest angles and seating positions, as well as head restraints. The passenger seats have two 9.2-inch "floating" screens as well as a Bang & Olufsen High-End Surround Sound System specifically designed for the BMW 7 Series. The surround sound system contains two bass speakers, seven mid-range speakers and seven tweeters which all have individual amplifiers.
The Mobile Office
One of the features that really spoke to me was the full speech recognition as part of the navigation system. BMW has smartly adapted this technology for office and communication purposes with a speech recognition dictation system for texting and note taking as well as automatic reading back of the message so the driver's eyes are not distracted from the road. It is a multilingual system which recognizes six languages including English and Spanish.

Enhanced Active Cruise Control
The Enhanced Active Cruise Control not only maintains cruising speeds, but also moves the car along with flow of traffic including start-stop traffic through its sensors and enhanced front camera systems. It also caters for sharp stops with a two-stage warning system which lowers the thresholds of the Brake Assist system and decelerates to a complete stop if needed.
BMW Parking Assistant
Another feature which really stands out is the Parking Assistant which senses whether a parking space is large enough for parking. This is activated at slow speeds of no more than 22 mph. In addition, it will park the car for you – you should not have to touch the steering wheel, brakes or accelerator!
Hands-Free Trunk Opening
The hands-free trunk lid opening function allows you to stand behind the car and swing your foot under the center of the rear bumper to trigger the opening function. The system will only work, however, if you are holding the key.