BMW And Mercedes-Benz Pull Out Of Detroit Auto Show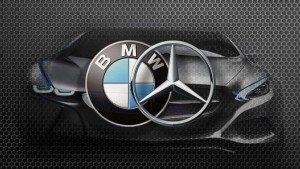 Six weeks ago, Mercedes-Benz announced that it won't be a part of the 2019 Detroit Auto Show. BMW is following suit with an announcement mirroring Mercedes' sentiments.
The pullout of Europe's top car brands is pushing the Detroit Auto Dealers Association to contemplate moving the annual January fair to October starting in 2020. The association also wants to recast it as a less expensive show centered primarily on products and technology.
Luxury brands and supercars maker Jaguar, Land Rover, Porsche, and Volvo also did not attend the Detroit show this year. Mazda and Mitsubishi skipped it as well. Aston Martin, Ferrari, Bentley, and Porsche have no display on the show, but have vehicles at The Gallery. Alfa Romeo, Audi, Chrysler, and Dodge all have displays, but did not hold press conferences. Lamborghini revealed the Urus there while Cadillac brought nothing new because its focus is on the New York auto show.
BMW released a statement, explaining why it would skip the trade show next year. "This decision was made as BMW Group is constantly examining our presence at trade-shows and other engagements, while, at the same time, also exploring alternative platforms and formats. The overall goal is to communicate our ideas and plans regarding future mobility in the best way and achieve the greatest possible visibility for our products, technologies and innovations."
The DADA is looking at moving the event to fall when the weather is more comfortable in Detroit. It also believes that reducing operational costs could lead these major car companies back. The DADA wants to revamp the show by trying to pattern it after the Geneva motor show, where the focus is vehicles and technology. The group will vote about this proposal in mid-April.
When it joined the Detroit show in January, BMW released no new updates on its Rolls Royces, its Minis, and even its motorcycles. This is a good indicator of its plan to backdown from the show in 2019, seeing as it had traditionally showed off its luxurious models.