BMW Diesel Vehicles for Model Year 2017 Confirmed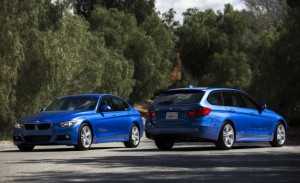 BMW announced that its diesel vehicles with the 2017 model year will be rolled out soon in the United States of America. The luxury car maker confirmed the arrival of four diesel models in the region.
According to CarAndDriver, the variants that will get diesel versions for the 2017 model year are the sedan and Sports Wagon versions of the 328d, the X3 xDrive28d, and the X5 xDrive35d.
Despite the positive news, BMW haven't released any definite date yet regarding the arrival of the mentioned diesel units. A spokesman of the company just told the source that it will be available later this year.
The report claimed that many BMW dealerships are now missing the diesel versions of some popular models. The source explained that the delay had something to do with the certification process, which is a requirement for diesel models sold in the U.S.
The article stated that EPA increased its scrutiny in the diesel models after the Volkswagen emission scandal that rocked the automotive world and led to the company CEO's resignation. It should be noted that VW admitted to using a software to cheat their emission figures.
The postponement of the arrival of the BMW diesel models in the country is also due to BMW's suspension of their production in the U.S. soil. We agree with the source that it is a smart move from the luxury automaker in case EPA will ask them to revise something in their diesel models.
As for the other popular models of the brand, BMW is yet to confirm if it will offer a diesel version of the redesigned 5-Series in the U.S. Currently, the vehicle is available in its 2016 model year with the name 535d. For the 7-Series, the company said it will not be selling a diesel variant of it in the area.