BMW i4 Teased Before the 2020 Geneva Motor Show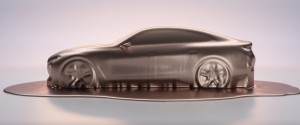 BMW is set to launch its new green car at the 2020 Geneva Motor Show next month. The electric vehicle will be called the BMW i4 Concept and it boasts more than 300 miles of electric range at full charge.
Many have been eagerly anticipating a barrage of EVs from BMW starting with the i4 and i5 after the i3 made its debut seven years ago. However, it's only now that the luxury brand has released a follow-up to its electric car.
BMW still refers to the i4 as a concept but it should be noted that the car is already due for release in the market next year. Therefore, what we will be seeing in Geneva will most probably embody all the things that the production version will offer.
The automaker claims that the i4 will be equipped with an 80 kW battery. The unit will allow the EV to reach up to 373 miles in full charge. The figures were derived from the more lenient WLTP cycle used outside the US, so it's EPA estimate will still be somewhere above the 300-mile mark. That makes the electric car a worthy adversary to the Tesla Model 3 and Polestar 2 in the market. The company said that the battery of the i4 can be charged up to 80 percent in only 35 minutes using a 150 kW fast charger.
The electric motor located at each axle of the i4 will let it produce a total of 523 hp, which is enough to propel the auto from 0 to 60 mph in under four seconds. Meanwhile, its top speed will likely be limited to 120 mph.