BMW Up with 2 New SUVs
BMW, an eminent name in the category of luxury cars is always busy launching new models. The company's designing team understands the market needs and comes out with highly elegant models every now and then. BMWs reputation as the elite car manufacturer facilitates in launching new cars with full poise.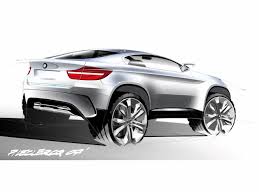 2014 will be a big year and with numerous number of car launch in the markets, BMW is sure to sweep all hearts. BMW is going to unveil two new high performance SUVs in 2014. Let us have a quick review as to what is there on the platter.
The first SUV will be revealed at the New York Auto Show this April. It is the BMW X4 production model. It has a super stylish design with a coupé-like sloping roof. It is one of the concept SUVs launched by BMW. Here is a small review of the X4.
Tech Features
BMW X4 will be equipped with:
Engine- This all-new BMW X4 will be available in an array of engines suiting the requirements of different markets across the globe.

X4 xDrive28i- turbocharged, 240-hp, 2.0-liter four
X4 xDrive35i- turbocharged 300-hp, 3.0-liter inline-six
Four and six-cylinder petrol and diesel engines
Eight-speed automatic transmission
Variable sports steering system
Stop-start systems
Brake-energy recuperation
Enhanced aerodynamics
110.6-inch wheelbase
Length 183.0
After the success of BMW previously launched SUVs, the management and designers have high hopes with the X4 model. The rest of its interior features will be undraped with its launch but it is sure to inherit the luxuries of a BMW make.
Besides X4, the next in the league of luxury SUVs is the upcoming model X6. It is a midsize SUV. The first look of this will be previewed at the 2014 Moscow motor show in the month of August. This one is the second-generation X6 with its first-generation already been launched in the year 2008. The designers claim the X6 2014 model to be sportier with an all-new improved athletic structure.
BMW X6, complete with all its features will be launched later this year. As per the reviewers, X6 has weight and height of an SUV but the interior are of a sporty car.
Technical Specifications:
The model will be equipped with:
Engine- Twin-turbo 4.4-litre V8 engine (This might differ for different models of X6)
Power and torque has been increased from the current 547bhp and 69.4kgm
Eight-speed automatic transmission
EPA-estimated 17/24 mpg city/highway
As per those who have taken a test drive of X6, it is a car which offers controlled handling and has a set of powerful brakes. Also, it has advance emission systems.
Interior
BMW X6 is loaded with all the lavish features like:
Spacious seats
Cargo space is typical for the class
Advance infotainment system
Moon roof
Front and rear parking sensors
Bluetooth
10-speaker sound system
Head-up display
Rear-seat entertainment system
Adaptive cruise control
X6 is all in all a luxury SUV to look forward to. BMW is known to deliver outlandish range of cars and these two SUVs are much awaited.