Bugatti Will Never Join The SUV Segment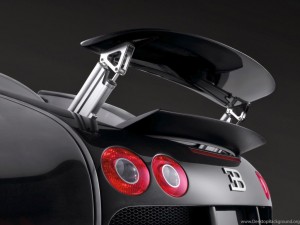 There is absolutely zero chance that French company Bugatti will engineer an SUV in the future even as this segment has boomed in popularity in the past decades. Forget about other luxury carmakers like Ferrari and Bentley who succumbed to the lure of the trend. CEO Stephen Winkelmann said the company has no intention of building an SUV.
Winkelmann, of course, is not living in the past. He knows very well that the segment has taken over the industry in the past decade. He even said that the "time appears appropriate" for one.
And though there were rumors last year that Bugatti was preparing to join the fray and build its own SUV, that's now seriously not in the equation. It makes sense to want one though since many exotic car brands have their own super-luxury SUVs in the lineup. Lamborghini has the Urus, Bentley has the Bentayga, Rolls-Royce has the Cullinan, and Ferrari is developing the Purosangue. A lot of these brands, like Bugatti, also initially resisted building an SUV.
Bugatti now joins McLaren and Koenigsegg as the only three exotic car makers that will not join the SUV segment. However, it's easy to understand why Bugatti is joining the rarer group here. Bugatti, like Koenigsegg, is defined as the standard-bearer of performance in an industry that has no shortage of competitors. Winkelmann said that developing an SUV will be a "disservice" to its brand and history.
So for now, Bugatti can focus on what's on the table, which is the long-overdue sedan with the 16C Galibier Concept it previewed way back in 2010. It was rumored to be a fastback luxury saloon that will come equipped with an 8.0-liter 16-cylinder engine with a two-stage supercharging system. The output was pegged at 800 horsepower. This may be the perfect time to finally focus on bringing this luxury saloon to the production table.