Coming Soon: The Next-Generation Toyota 86 and Subaru BRZ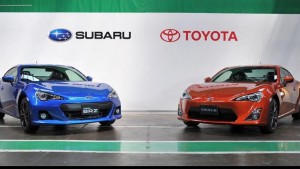 The rumors are true after all. The next-generation models of the Toyota 86 and Subaru BRZ have been confirmed. An official announcement about the scheduled debut of the two is yet to be made but sources suggest that it might take place at the Tokyo Motor Show this month.
A few months ago, Toyota definitely impressed us with the unveiling of the new Supra. Demand was high on the new sports car as orders piled up from US customers. However, it seems that Toyota has more surprises to come.
According to the press release of Toyota, the joint development of the Toyota 86 and Subaru BRZ have been green-lighted. With that, the two sports cars are expected to share plenty of features.
The specifications of the cars are yet to be revealed but they will likely come with a new version of the 2.4-liter four-cylinder engine found in the Subaru Ascent. The power unit will not be too overpowered though in order to avoid casting a shadow on the performance of the Supra. The two brands will probably keep the rear-wheel-drive platform of the said vehicles.
At the end of September, Toyota increased its stake in Subaru. Toyota raised its holdings in Subaru from 17 percent to 20 percent. This makes Subaru an equity affiliate of Toyota. Moreover, the move also brings the strong US sales and profits of Subaru onto Toyota.
The expansion of the partnership between the two automakers will allow them to share plenty of interesting technologies for their future cars, including Toyota's new hybrid system and Subaru's advanced all-wheel-drive system.