BMW 1 Series Is Now More Practical Due To Customer Feedback
BMW has finally heeded their customers' feedback on the 1 Series. They wanted a more practical entry-level car and they got it with the re-engineered 2019 BMW 1 Series that can now compete with the Volkswagen Golf. On sale now for £24,430 ($31,074.96), this year's 1 Series has undergone a complete overhaul to look exactly like the compact car of your dreams.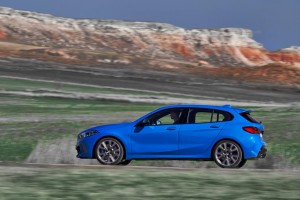 The hatchback is larger and uses a front-wheel-drive configuration for the first time since it was launched in 2004. With the 1 Series hatch getting more practical, BMW decided that its three-door 2 Series coupe will also be transformed into a five-door Gran Coupe.
The front-wheel setup is the same architecture that the MINI uses for its range of ultra-cute compact cars. This change will come with another upgrade on the platform. Jochen Schmalholz, BMW's 1 Series product manager, told Auto Express that the upgraded platform will highlight the salability of the 1 Series—a sporty design and strong driving dynamics.
The car is more compact, although it is larger than its predecessor. The 1 Series now stands with a height of 1,434mm (+13mm), 4,319mm long (-5mm), and 1,799mm wide (+34mm). The wheelbase is also longer at 2,670mm. That's 20mm more than the previous generation.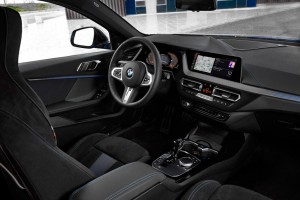 This allows the driver and the passengers to be more comfortable inside. There's an extra 33mm of leg space and 19mm of headroom. While it may not sound much, that's the same space you'll find inside the Golf.
Drivers and passengers would love to know that the cabin has been upgraded, too, to the latest system and tech that was usually found inside the larger 3 Series. Even entry-level cars are getting 10.25-inch digital instrument cluster but a 9.2-inch head-up display and upgraded 10.25-inch infotainment screen can be options, too.
The 1 Series is currently on sale and we'll start to see them on the roads by September.