Dyson Electric Car Prepares to Challenge Tesla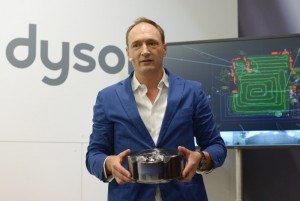 A Dyson electric car is in the works. Last week, the company revealed its plan on rivaling major automakers in the electric vehicle (EV) market and poises itself as a challenger to the supremacy of Tesla in the segment.
Max Conze, the CEO of Dyson, revealed in an interview with Wired that they are gearing to enter into the car market. He said that they plan to launch their very first EV by 2020.
The move is a huge leap from the company that is known for producing home appliances, including the best vacuum cleaners in the market today. It could prove as a big challenge for them. However, Conze boldly stated that they are preparing to make their own auto all by themselves without the need for a partner.
Critics have expressed their concern over the decision of Dyson to tap the EV market, but the company claimed that they have the means to produce them. Then Conze added that making their own car platform will allow them to smoothly integrate their in-house technology with their vehicles.
Conze pointed out that through the utilization of their expertise with batteries, energy-efficient motors and air flow system to autos, they will significantly improve the existing electric range of EVs by 50 to 100 percent. It should be recalled that the Tesla Model S is capable of reaching 315 miles at full charge. The report noted that the company has hired 400 engineers for the project and has allotted £2 billion for the program.
Although Dyson already uses advanced artificial intelligence for their robot vacuums, they are not looking to make self-driving cars. Only basic semi-autonomous features like lane-keeping assistance will likely be installed in their future vehicles. Furthermore, Conze said they will not be focusing on building their own charging infrastructure as EVs with greater range don't have to be recharged often.