Elon Musk To Push Through With Tesla Model Y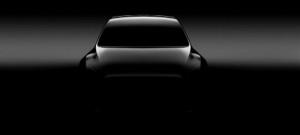 Elon Musk's Tesla is making the ambitious plan to commence production of its Model Y in November 2019. Reports from Reuters said that Musk is accepting preliminary bids for supplier contracts of the Tesla Model Y, which will be a more affordable version of the Model X.
The Model Y was first teased at Tesla's Annual Shareholder meeting in 2017. That time, Musk said that the Model Y will be built on an entirely new platform. But the Tesla CEO recently admitted that feat was ambitious and the Model Y will instead be using the same architecture as the Model 3, Tesla's latest production car.
If the production of the Model Y will continue, that will be in November 2019 at the Fremont factory in California. Two years after, the production will move to China.
This may sound all too exciting, but remember that Tesla is under fire now for its issues with the production of Model 3. What's up with that, anyway? The sedan had 500,000 initial orders in refundable deposits in July last year. The company, however, failed to deliver the cars on time. There was an initial promise for these to be ready by November 2017, but that did not come into fruition.
Earlier this month, Tesla tried to convince investors and the general public that the production was getting better, doubling during the first quarter of 2018 and increasing to 5000 units per week in the second quarter.
As for the Tesla Model Y, the "ultimatum" is November 2019, which means that the company might skip the pre-production phase at all. We're hoping these reports are false because safety is very important in these electric vehicles. A Model X crashed because of the Autopilot feature's failure, so it makes no sense for Tesla to escalate the production of the Model Y when there are still clear issues with its previous model.