Entry-Level BMW 2-Series Gran Coupe is Packing with Plenty of Interesting Features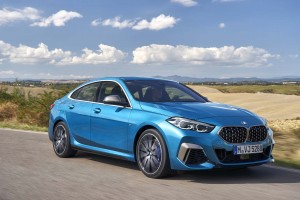 The new 2-Series Gran Coupe is the BMW brand's entry to the luxury car market. However, that doesn't mean that the automaker is holding back on its features.
The new 2-Series Gran Coupe was revealed on Tuesday ahead of the heavily anticipated 2019 Los Angeles Motor Show. The unit will come in two versions in the US, namely the 228i and the high-performance M235i.
Here are the key specifications of the 2-Series Gran Coupe that everyone should take note of when it arrives in spring:
Performance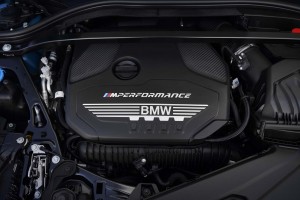 Underneath the hood of the 2-Series Gran Coupe is a 2.0-liter turbocharged four-cylinder engine in two states of tune for its two variants. The 228i produces 228 hp and 258 lb-ft of torque while the M235i has an output of 301 hp and 332 lb-ft of torque. An all-wheel-drive system partnered to an eight-speed automatic transmission comes as a standard for both car trims.
The 228i accelerates from 0 to 60 mph in just 6 seconds. The M235i does that in a mere 4.7 seconds, thanks to its better engine specs that include reinforced crankshaft, bigger turbo, and upgraded fuel injectors.
Exterior
The 2020 2-Series Gran Coupe departs from the design of its outgoing 2019 model with a better-looking sloping roofline and revamped fascia. The front borrows the styling cues found in the Z4 with its larger grille, longer nose and angular LED headlamps. Meanwhile, the back features narrower LED taillights.
The vehicle measures 105.1 inches in terms of wheelbase. It is fitted with 17-inch wheels that can be upgraded to 18-inch wheels for the M235i model. The sportier trim also gets M sport suspension and steering, Torsen limited-slip differential, and other exterior highlights.
Interior
BMW is generous enough in giving the cabin of the 2-Series Gran Coupe high-quality elements. It is equipped with an 8.8-inch infotainment display with a dial controller and Apple CarPlay integration, but the screen can be upgraded to 10.25 inches. Among the other goodies within the car are emergency braking, blind-spot monitors and an optional 9.2-inch head-up display.