Everything We Know About The 2019 Ford Territory That's Made For China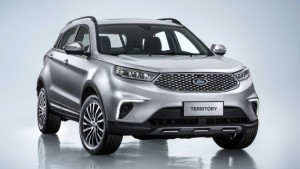 Ford is finding it difficult to infiltrate the Chinese market, and for an automaker, that's bad news. China has become the biggest market for automakers, and without a clear presence there, the business could suffer. For this year, Ford has prepared a grand plan to capture the Chinese market. They will introduce 50 new models until 2025, starting off with an affordable crossover SUV since we can't seem to get enough of them.
Called Ford Territory, this is no way the same as the one in Australia with the same name. While that one is based on the Ford Falcon, the Chinese-market crossover SUV is very different and will be developed with Chinese automaker JMC.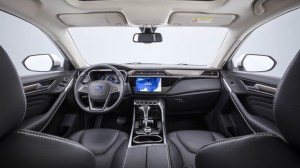 No mechanical details have been revealed yet, except that it will be offered with three engine options: a conventional gas-powered engine, a Miller-cycle-style engine with a 48V mild-hybrid assist, and a plug-in hybrid.
Don't worry if this will be manufactured with a Chinese automaker partner. It would still very much look like a Ford since it will still be the one responsible for the Territory's overall design, engineering, and testing. JMC will provide advice and feedback on what sells in the Chinese market. The car will also be built in a JMC factory.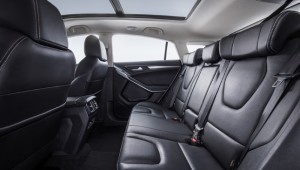 Other reports from China, however, noted that the Territory may be similar to one of JMC's brands, the Yusheng. The S330 model, however, features a turbocharged 1.5-liter four-cylinder engine that can make 163 horsepower.
From initial reports, the Territory looks handsome enough to have a shot at the Asian market. It may not be outstanding, but its exterior and interior are both aimed at functionality and at appealing to other Asian cities.
The Territory will go on sale in China early next year, but it won't probably be available in the US because it wasn't manufactured to meet North America's safety and emission standards.