Facelifted 2021 Jaguar F-Type Revealed in London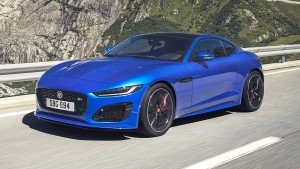 The Jaguar F-Type has been in production in 2013. Since then, the car has remained unchanged, but as this year comes to an end, its manufacturer finally decides to introduce its facelifted version.
The F-Type saw a 10.3 percent drop to 2,434 units sold based on a year-on-year sales comparison. The decline was attributed by the Society of Motor Manufacturers and Traders to weak business and consumer confidence as well as economic uncertainty. The shifting preference of buyers in favor of hybrid and electric cars were to blame too. The introduction of the facelifted F-Type is expected to boost the sales of Jaguar as the car gets a revitalized look and more powertrain options.
Exterior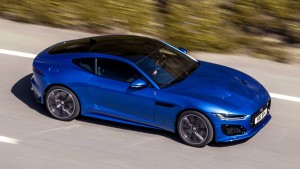 Outside, the changes appear to be subtle. Jaguar enhanced the face of the F-Type with its lower nose and updated headlamps. The hood was resculpted too, so it now has smoother lines and contours. There are minor upgrades in the styling of the taillights, tailpipes and the diffuser of the auto as well, depending on its trim.
Interior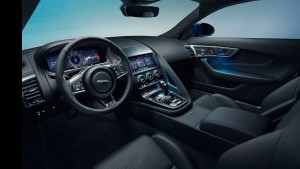 The interior tries to keep up with the changing times by ditching the analog controls in favor of a digital instrument cluster. Then it adopts Apple CarPlay and Android Auto for smoother smartphone integration.
Engine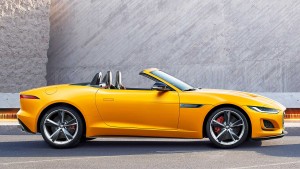 Underneath its hood, the 2.0-liter turbo four-cylinder and 3.0-liter supercharged V6 engines of the current F-Type have been carried over in the 2021 models. On the other hand, the 5.0-liter supercharged power unit that used to be in the F-Type SVR is now available for the F-Type R trim.
The range-topping trim of the F-Type produces 575 hp and 516 lb-ft of torque. All that power is distributed via Jag's eight-speed Quickshift transmission to an all-wheel-drive system. The configuration takes the car from 0-100 km/h in just 3.7 seconds while its top speed can go up to 300 km/h.
The performance of the F-Type is complemented by its new adaptive dampers, springs, ball joints, rear knuckle, and anti-roll bars.
New to the range is a V8 in a different state of tune giving off 444 hp and 428 lb-ft of torque. It is offered in either a rear-wheel-drive or all-wheel-drive setup. This entry-level V8 is capable of pushing the car from 0-100 km/h in 4.6 seconds. For now, the trim that carries this is only sold in Europe.
Jaguar has set the pricing of 2021 F-Type starting at £54,060 in the UK (approximately $71,000 in the US).